Constant
Connections
Drive Purchasing
Keep Communications Clear in Real-Time by Joining Maintenance Repair and Operations (MRO) Supply Chain Partners in the BlueVolt Network. Start with the Right Relationships & Plan More Sales

Strengthen Connections with Supply Chain Partners in the BlueVolt Network



Consolidate Product Training to One Sustainable and Scalable Platform



Use Analytics and Integrations to Make Data-Driven Decisions about MRO Supply and Demand Reach Partners Easier and More Often for

Direct & Indirect MRO

Sales
No More Breaks in the Chain | By working together in the BlueVolt network, product training goes directly to and from partners, avoiding supply chain knowledge breakdowns.
All Your Information in One Place | Instead of scrambling to find product sheets or sending endless emails for updates, BlueVolt lets you access your critical data from one online location. Monitor Your Data to Make

Accurate

Supply and Demand Decisions
Analytics Guide Training | People sell more when they know more, so use product data to promote or access the right training exactly when your people need it.
Data Integrations Improve Sales | BlueVolt lets you integrate our data with your information from Salesforce and other systems, giving you the full data picture in real time. Better Relationships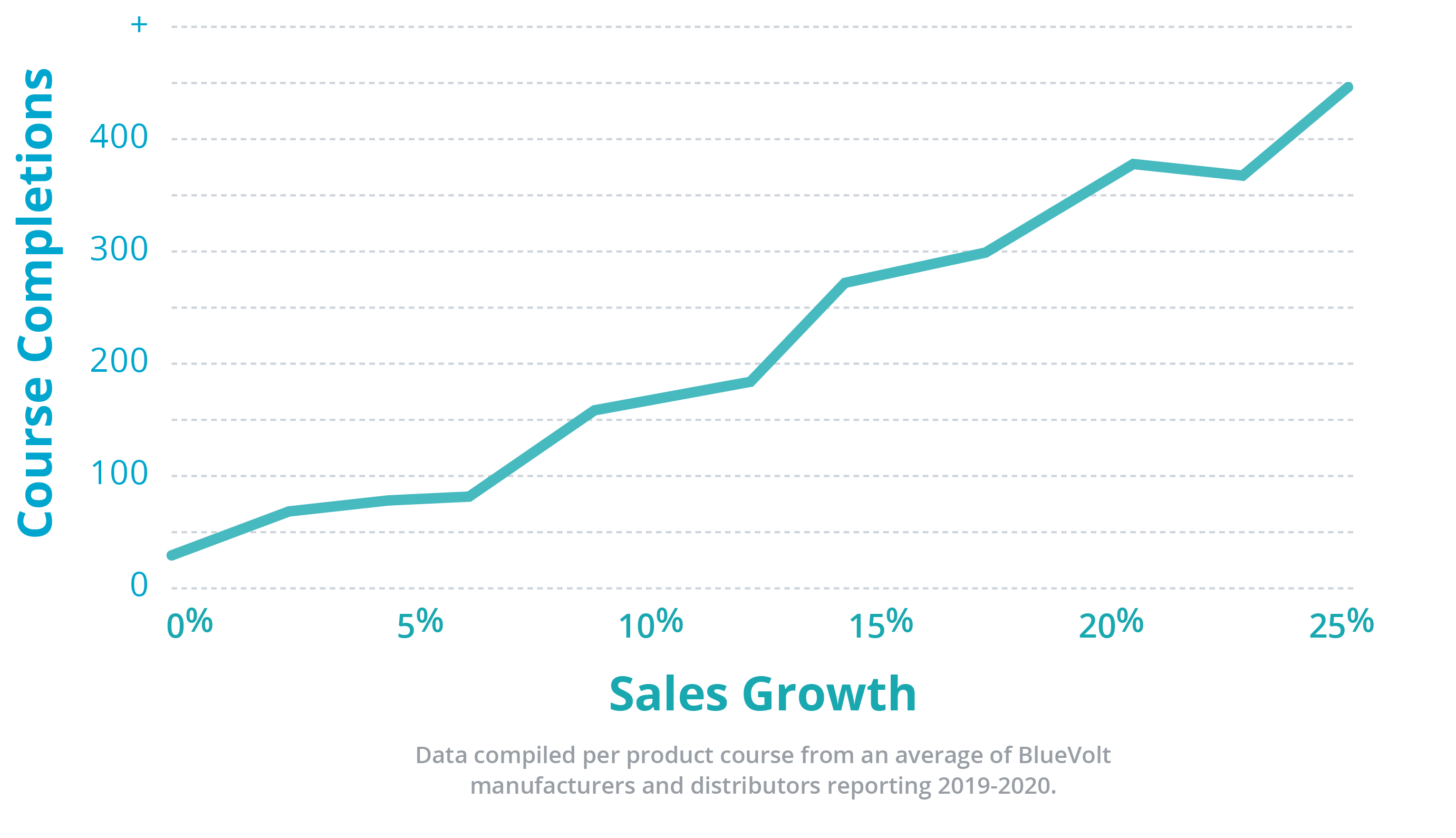 Grow with BlueVolt and Find Where You Fit in the Network