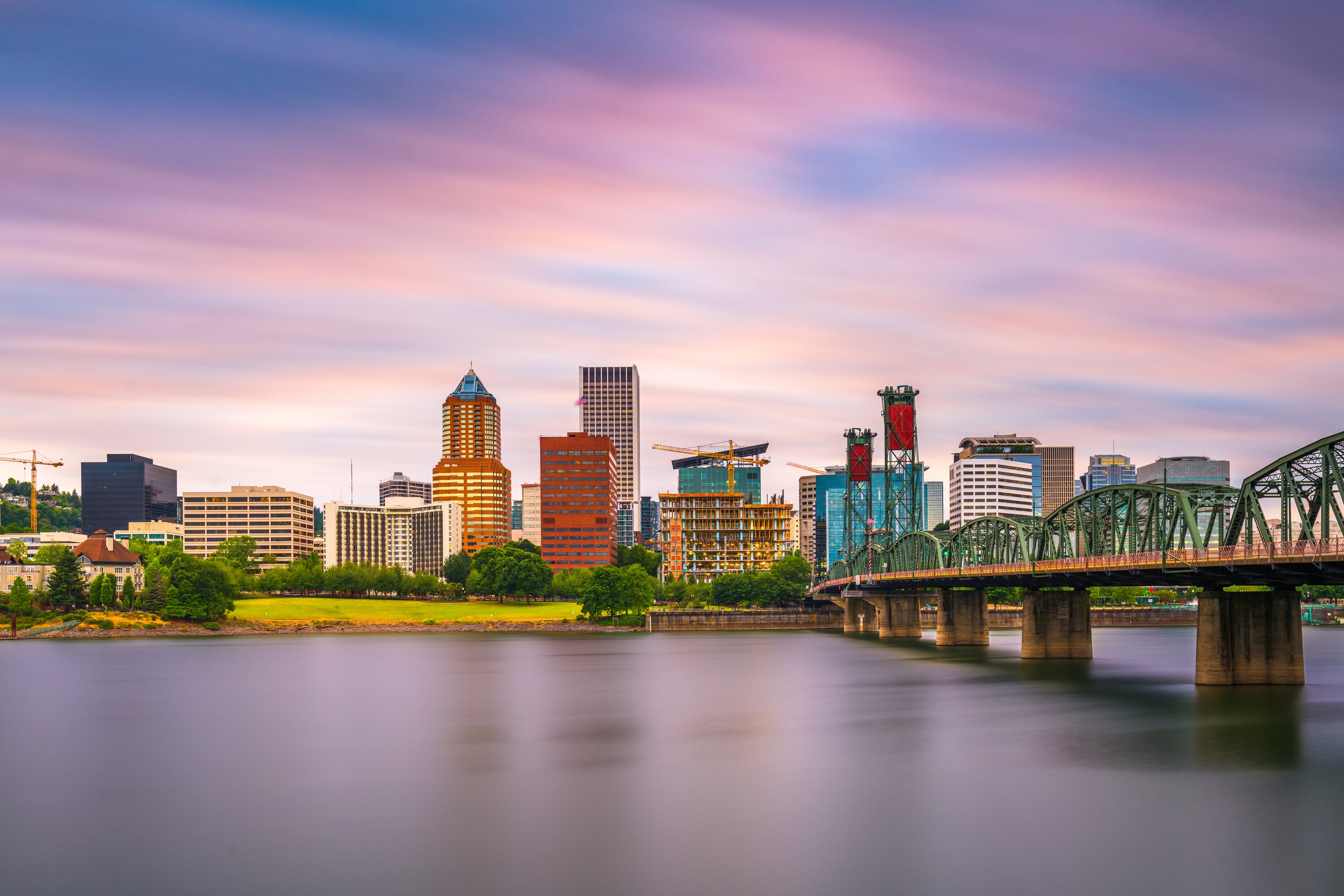 Last Updated: September 2020

This Privacy Policy (this "Policy") describes how BLUETECH, LLC, doing business as BlueVolt, and its subsidiaries including BlueBucks Inc. (collectively, "BlueVolt") treat information collected from you at the BlueVolt web site (www.bluevolt.com, go.bluevolt.com) (the "Site") and how it uses and discloses such information.

By accessing the Site, you consent to the collection, use and disclosure of your information in accordance with the terms of this Policy. If you do not wish your information to be collected, used or disclosed in the manners described in this Policy, please do not access the Site or make use of BlueVolt's training services and related goods.

PART I: GENERAL PRIVACY POLICY TERMS AND CONDITIONS

Types of Information. BlueVolt may collect two types of information
Aggregate Information. For purposes of this Policy, information that is anonymous, aggregate information (such as pages visited on the Site, browser type, referring URL, IP address) will be referred to as "Aggregate Information." Aggregate Information is not connected to you or to any other personally-identifiable information relating to you.
Personal Information. For purposes of this Policy, personally-identifiable information that is connected to you or other personally-identifiable information relating to you, including, but not limited to your name, billing address, payment information, home address, electrical license information, telephone number, e-mail address, birth date, or gender, will be referred to as "Personal Information."
Children under 13. BlueVolt complies with requirements of the Children's Online Privacy Protection Act (COPPA) and the FTC's Rule interpreting COPPA (16 CFR § 512). The Site is not directed to children of any age and BlueVolt does not knowingly collect any Personal Information from children under 13 years in any manner.
Legal Basis for Processing
There are universities on BlueVolt in which the Controller is the company that owns the university. In this situation, the owning University would establish its legal basis for processing which in many cases might be via their employment relationship. BlueVolt however is only the Processor for these Universities and is processing Personal Information to perform the contracted services on behalf of the Controller.
Legitimate Interest. BlueVolt will monitor user activity in efforts to prevent fraud or platform information security breaches.
For universities where BlueVolt is the Controller, Consent will be obtained from Customer at time of registration. Customer thereafter maintains all rights outlined in the "Contacting, Updating and Opting Out" Section.
Use of Information
Aggregate Information. BlueVolt uses Aggregate Information to generate statistical reports, such as reports about the use of the Site. Such reports are used to make the Site better meet your needs or to allow BlueVolt to better conduct its business.
Personal Information. BlueVolt uses Personal Information to fulfill your requests for certain products and services; to customize the content you see; and to contact you about specials and new products. BlueVolt reserves the right to use an outside shipping company to ship orders and a credit card processing company to bill users for goods and services. For the most recent full list of all of our sub-processors please contact our Data Protection Officer at dpo@bluevolt.com or Support at support@bluevolt.com. When BlueVolt uses third parties such as these to assist BlueVolt in processing your requests on the Site, BlueVolt requires that the third parties comply with this Policy and any other appropriate confidentiality and security measures. BlueVolt may also share Personal Information with third parties in limited circumstances, including when complying with legal process, preventing fraud or imminent harm, and ensuring the security of BlueVolt's network and services.
Disclosures of Information. Personal Information. BlueVolt does not sell, rent or share personally-identifiable information to or with any third party not affiliated with or owned by BlueVolt, except that BlueVolt may disclose such information to service providers who may assist BlueVolt in providing services to you or in such areas as data storage. BlueVolt will disclose your personal information to third parties when you give us permission to do so.
Aggregate Information. Aggregate information is used for internal purposes to help BlueVolt improve its users' experience at the Site and to better provide its services to you.
BlueVolt may use "cookies" to recognize and count new visitors and to acquire Aggregate Information that lets BlueVolt analyze traffic patterns and tune the performance and functionality of the Site. A cookie is a file that is placed on your hard drive when you visit a web site. It contains specific information that allows the Site to "recognize" your computer the next time you visit. The most important use for cookies is to eliminate the need for you to re-enter your information every time you visit the Site. Most browsers accept cookies by default, but you can turn off cookies using your browser settings. If you turn off cookies, certain Site features may no longer work or may work differently. Please note that when youI belie accept a cookie from the Site, BlueVolt does not gain access to your hard drive or personal information other than the information you have provided to us. BlueVolt does not provide cookie information to any third party.
Disclosure as Required by Law. BlueVolt will disclose user Personal Information when required by law or if BlueVolt has a good-faith belief that such action is necessary to comply with a current judicial proceeding, a court order or legal process served on BlueVolt.
Business Transition. In the event BlueVolt goes through a business transition, such as a merger, acquisition by another company or a sale of a portion of BlueVolt's assets, our customers' Personal Information may be part of the assets transferred. Disclosure of users' Personal Information in such a situation, or in contemplation of such a situation, shall be deemed consistent with this Policy. However, such a transfer may result in a change in this Policy, and you are advised and strongly encouraged to review this Policy frequently.
Links. The Site contains or may contain links to other web sites. BlueVolt is not responsible for the privacy practices or content of these other web sites. This Policy applies solely to information collected by the Site. BlueVolt encourages you to be aware when you leave the Site and to read the privacy statements of each and every web site that collects Personally Information.
Data Retention. We will retain your data as long as legally required. If your data is stored in a university controlled by another Controller, they may choose to leave the platform which could result in your information to be removed with the exception of your access to any rewards you have earned which will be retained for your access and retrieval. You also have all the rights outlined in the "Contacting, Updating and Opting Out" which include removal of your Personal Information per your request.
General Security Precautions. BlueVolt takes commercially-reasonable precautions to protect your information. However, given the nature of the Internet and the fact that network security measures are not infallible, BlueVolt cannot guarantee the security of Personal Information submitted through the Site. BlueVolt also makes an off-line effort to protect your Personal Information. BlueVolt makes commercially-reasonable efforts to restrict access to Personal Information to employees who need the information to perform a specific job. BlueVolt maintains commercially-reasonable physical, electronic and managerial procedures to safeguard the Personal Information BlueVolt collects.
Amendments to Section I of this Privacy Policy. BlueVolt reserves the right to make, at its sole discretion, any changes, modifications, additions or deletions to all or portions of this Policy at any time. BlueVolt recommends that you review this Policy frequently. If BlueVolt makes a material change to this Policy, BlueVolt will notify you by standard mail or e-mail, or by clear notice on BlueVolt's home page. The changes will not be effective against you until the notice has been provided and you have assented to the change through continued use of the Site.
Traveling Beyond the BlueVolt Internet Portal. As a trade-specific portal, this Site provides you with a doorway to the Internet. When you travel beyond this Site, BlueVolt advises you to browse carefully. This Policy does not apply to the practices of companies that BlueVolt does not own or control, or to people that BlueVolt does not employ or manage. BlueVolt recommends that you read the Federal Trade Commission reports and discussions regarding privacy and security located at:
http://www.ftc.gov/bcp/menus/consumer/tech/privacy.shtm.

PART II: GDPR STANDARD CONTRACTUAL CLAUSES POLICY

NOTICE:

THIS GDPR STANDARD CONTRACTUAL CLAUSES POLICY (COLLECTIVELY, THIS "SCC POLICY") ONLY APPLIES TO PERSONAL DATA TRANSFERRED FROM EUROPEAN UNION MEMBER COUNTRIES TO BLUE VOLT'S OPERATIONS.

FOR PURPOSES OF CLARITY, THIS SCC POLICY EXPLICITLY DOES NOT APPLY TO ANY INFORMATION (INCLUDING WITHOUT LIMITATION ANY AGGREGATE INFORMATION OR PERSONAL INFORMATION AS DEFINED IN PART I OF THIS PRIVACY POLICY) THAT IS TRANSFERRED EITHER INTERNALLY IN THE UNITED STATES OR BETWEEN THE UNITED STATES AND ANY COUNTRY THAT IS NOT A EUROPEAN UNION MEMBER COUNTRY ("NON-EU INFORMATION"). ALL SUCH NON-EU INFORMATION IS ONLY GOVERNED BY SECTION I OF THIS PRIVACY POLICY OVERVIEW

All BlueVolt employees who handle Personal Data that has been transferred from any European Union member country to BlueVolt's operations in the United States are required to comply with the Principles stated in this Policy.

Capitalized terms are defined in Section 13 of this Policy.


SCOPE

This Policy applies to the processing of Personal Data of Individual Customers (as defined below) that has been transferred from any European Union member country to BlueVolt's operations in the United States. BlueVolt provides products and services to businesses and consumers. This SCC Policy does not cover data from which individual persons cannot be identified or situations in which pseudonyms are used. (The use of pseudonyms involves the replacement of names or other identifiers with substitutes so that identification of individual persons is not possible.)


RESPONSIBILITIES AND MANAGEMENT

BlueVolt has designated the Information Privacy and IT Department to oversee its information security program. The Information Privacy and IT Department shall review and approve any material changes to this program as necessary. Any questions, concerns, or comments regarding this Policy also may be directed to dpo@BlueVolt.com or support@BlueVolt.com. BlueVolt will maintain, monitor, test, and upgrade information security policies, practices, and systems to assist in protecting the Personal Data that it collects. BlueVolt personnel will receive training, as applicable, to effectively implement this Policy. Please refer to Section 6 of this SCC Policy for a discussion of the steps that BlueVolt has undertaken to protect Personal Data.


COLLECTION AND USE OF PERSONAL DATA

BlueVolt provides various solutions to its Individual Customers who purchase its products. BlueVolt collects Personal Data from Individual Customers when they purchase its products, register with our website, login to their account, complete surveys, request information or otherwise communicate with us. For example, BlueVolt's Individual Customers may choose to seek live support.

The Personal Data that we collect may vary based on the Individual Customer's interaction with our website and request for our services. As a general matter, BlueVolt may collect the following types of Personal Data from its Individual Customers: contact information, including, a contact person's name, work email address, work mailing address, work telephone number, title, and company name, as well as payment information (which might include credit card and/or bank account information). Individual Customers have the option to log into their accounts online and to request service online, including through a live support option; we will collect information that they choose to provide to us through these portals.

When Individual Customers use BlueVolt's services online, we will collect their IP address and browser type. We may associate IP address and browser type with a specific customer. We also may collect Personal Data from persons who contact us through our website to request additional information; in such a situation, we would collect contact information (as discussed above) and any other information that the person chooses to submit through our website.

For certain products, BlueVolt serves as a service provider. In our capacity as a service provider, we will receive, store, and/or process Personal Data. In such cases, we are acting as a data processor and will process the personal information on behalf of and under the direction of our partners and/or agents. The information that we collect from our Individual Customers in this capacity is used for managing transactions, reporting, invoicing, renewals, other operations related to providing services to the Individual Customer, and as otherwise requested by our partner and/or agent.

BlueVolt uses Personal Data that it collects directly from its Individual Customers and for its partners indirectly in its role as a service provider for the following business purposes, without limitation:

Maintaining and supporting its products, delivering and providing the requested products/services, and complying with its contractual obligations related thereto (including managing transactions, reporting, invoices, renewals, and other operations related to providing services to an Individual Customer);
Satisfying governmental reporting, tax, and other requirements (e.g., import/export);
Storing and processing data, including Personal Data, in computer databases and servers located in the United States;
Verifying identity (e.g., for online access to accounts);
As requested by the Individual Customer;
For other business related purposes permitted or required under applicable local law and regulation; and as otherwise required by law.


DISCLOSURES / ONWARD TRANSFERS OF PERSONAL DATA

Except as otherwise provided herein, BlueVolt discloses Personal Data only to Third Parties who reasonably need to know such data only for the scope of the initial transaction and not for other purposes. Such recipients must agree to abide by confidentiality obligations. BlueVolt may provide Personal Data to Third Parties that act as agents, consultants, and contractors to perform tasks on behalf of and under our instructions. For example, BlueVolt may store such Personal Data in the facilities operated by Third Parties. Such Third Parties must agree to use such Personal Data only for the purposes for which they have been engaged by BlueVolt.

BlueVolt also may disclose Personal Data for other purposes or to other Third Parties when a Data Subject has consented to or requested such disclosure. Please be aware that BlueVolt may be required to disclose an individual's personal information in response to a lawful request by public authorities, including to meet national security or law enforcement requirements.

BlueVolt remains responsible and liable under the GDPR regulations if third-party agents that it engages to process personal data on its behalf do so in a manner inconsistent with the processing scope outlined in this Notice, unless BlueVolt proves that it is not responsible for the event giving rise to the damage.

BlueVolt does not share personal data with third parties who do not act as our agents. If this SCC Policy changes in the future, this SCC Policy will be updated to reflect that and opt-out choice will be provided to individuals prior to the release of that data.

SENSITIVE DATA

BlueVolt does not collect Sensitive Data from its Individual Customers.

We will provide an individual opt-out choice, or opt-in for sensitive data, before we share your data with third parties other than our agents, or before we use it for a purpose other than which it was originally collected or subsequently authorized. To request to limit the use and disclosure of your personal information, please submit a written request to support@BlueVolt.com.

DATA INTEGRITY AND SECURITY

BlueVolt uses reasonable efforts to maintain the accuracy and integrity of Personal Data and to update it as appropriate. BlueVolt has implemented physical and technical safeguards to protect Personal Data from loss, misuse, and unauthorized access, disclosure, alternation, or destruction. For example, electronically stored Personal Data is stored on a secure network with firewall protection, and access to BlueVolt's electronic information systems requires user authentication via password or similar means. BlueVolt also employs access restrictions, limiting the scope of employees who have access to Individual Customer Personal Data.

Further, BlueVolt uses secure encryption technology to protect certain categories of personal data. Despite these precautions, no data security safeguards guarantee 100% security all of the time.

NOTIFICATION

BlueVolt notifies Individual Customers about its adherence to the SCC principles through its publicly posted website privacy policy, available at: http://www.BlueVolt.com/privacy and take Individual customers approval and adherence to the current policy when they provide their information to us in the transactional process.

ACCESSING PERSONAL DATA

BlueVolt personnel may access and use Personal Data only if they are authorized to do so and only for the purpose for which they are authorized.

RIGHT TO ACCESS, CHANGE OR DELETE PERSONAL DATA
Right to Access. Individual Customers who are Data Subjects have the right to know what Personal Data about them is included in the databases and to ensure that such Personal Data is accurate and relevant for the purposes for which BlueVolt collected it. Individual Customers may review their own Personal Data stored in the databases and correct, erase, or block any data that is incorrect, as permitted by applicable law and BlueVolt policies. Upon reasonable request and as required by the SCC principles, BlueVolt allows Individual Customers access to their Personal Data, in order to correct or amend such data where inaccurate or processed in violation of SCC Principles. Individual Customers may edit their Personal Data by logging into their account profile or by contacting BlueVolt by phone or email. In making modifications to their Personal Data, Data Subjects must provide only truthful, complete, and accurate information. To request erasure of Personal Data, Individual Customers should submit a written request to support@bluevolt.com.
Requests for Personal Data. BlueVolt will track each of the following and will provide notice to the appropriate parties under law and contract when either of the following circumstances arise: (a) legally binding request for disclosure of the Personal Data by a law enforcement authority unless prohibited by law or regulation; or (b) requests received from the Data Subject. If BlueVolt receives a request from a Data Subject for access to his/her Personal Data from an Individual Customer, then, unless otherwise required under law or by contract with such Individual Customer, BlueVolt will refer such Data Subject to the Individual Customer.
Satisfying Requests for Access, Modifications, and Corrections. BlueVolt will endeavor to respond in a timely manner to all reasonable written requests to view, modify, or inactivate Personal Data.

CHANGES TO THIS SCC POLICY
This SCC Policy may be amended from time to time as set forth in Section 11.2 of this SCC Policy, provided, however, BlueVolt acknowledges and agrees that the provisions of Section 11.2 must remain in compliance with the SCC Principles and applicable data protection and privacy laws and principles. We will make Individual Customers aware of changes to this SCC Policy either by posting to our intranet, through email, or other means that are permitted by the SCC Principles. We will notify Customers if we make changes that materially affect the way we handle Personal Data previously collected, and we will allow them to choose whether their Personal Data may be used in any materially different manner.
Subject to BlueVolt's compliance with the SCC Principles, BlueVolt reserves the right to make, at its sole discretion, any changes, modifications, additions or deletions to all or portions of this SCC Policy at any time. BlueVolt recommends that you review this SCC Policy frequently. If BlueVolt makes a material change to this SCC Policy, BlueVolt will notify you by standard mail or email or by clear notice on BlueVolt's home page. The changes will not be effective against you until the notice has been provided and you have assented to the change through continued use of the Site.

QUESTIONS OR COMPLAINTS

Individual customers may contact BlueVolt with questions or complaints concerning this SCC Policy at the following address: support@BlueVolt.com

ENFORCEMENT AND DISPUTE RESOLUTION

BlueVolt commits to resolve complaints about your privacy and our collection or use of your personal information. Individual Customers with questions or concerns about the use of their Personal Data should contact us at: support@BlueVolt.com.

DEFINED TERMS

In addition to any capitalized terms from Part I of this Privacy Policy, the following additional capitalized terms used in this SCC Policy have the following meanings:

"Individual Customer" means an individual customer or client of BlueVolt who either resides in the European Union or who has Personal Data that has been collected in the European Union and such Personal Data is then protected under the European Union Directive. The parties acknowledge that certain Personal Data of such individual customers or client may be collected and otherwise processed through the actions of their agents or representatives, including without limitation the collection and processing of certain data by BlueVolt on behalf of certain individual customers or clients.

"Data Subject" has the same meaning as Data Subject under the European Union Directive, specifically Article 4.

"Employee" means an employee (whether temporary, permanent, part time, or contract), former employee, or independent contractor of BlueVolt or any of its affiliates or subsidiaries.

"European Union" includes those countries that are member countries of the European Union as well as Iceland, Liechtenstein, and Norway.

"European Union Directive" means the General Data Protection Regulation (Regulation (EU) 2016/679.

"Personal Data" has the same meaning as Personal Data under the European Union Directive, specifically Article 4.

"Sensitive Data" means Personal Data that discloses a Data Subject's medical or health condition, race or ethnicity, political, religious or philosophical affiliations or opinions, sexual orientation, or trade union membership.

"Third Party" means any individual or entity that is neither BlueVolt nor a BlueVolt employee, agent, contractor, or representative.