TERMS OF
SERVICES
AGREEMENT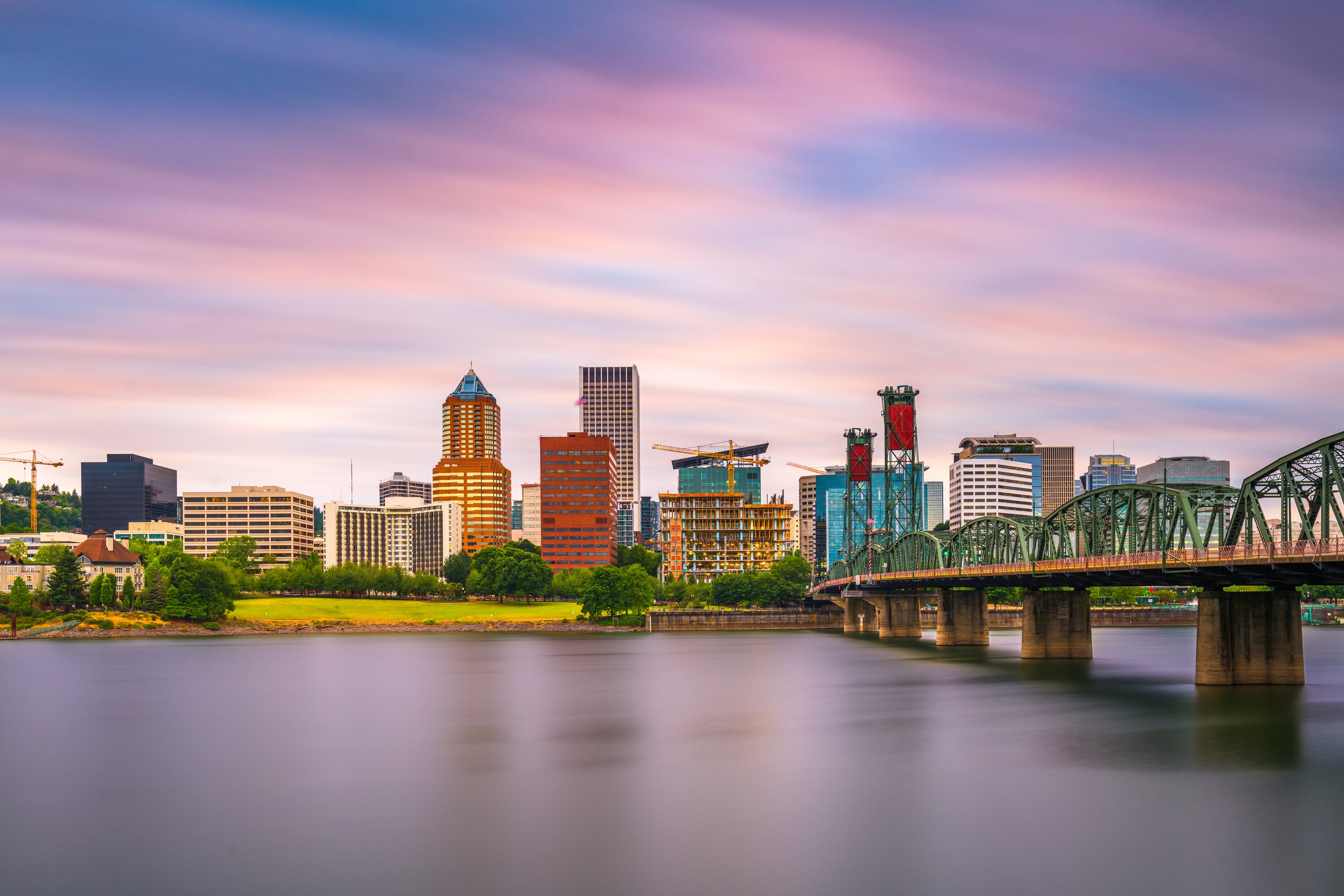 Last Updated: July 2023

SOFTWARE SUBSCRIPTION AND SERVICES AGREEMENT

The BlueVolt Software Subscription and Services Agreement ("Agreement") is made and effective as of the date the last party to sign the Agreement (hereinafter referred to as "Effective Date"), between BlueTech LLC (hereinafter referred to as "BlueVolt"), an Oregon Limited Liability Corporation with its principal offices located at 541 NE 20th Ave #102, Portland, OR 97232 and Customer (the "Customer"), as identified in the Order.

WHEREAS, BlueVolt has developed certain computer programs and related documentation more particularly described in Order attached hereto (the "Products") and desires to grant Customer a License to use the Software.

WHEREAS, Customer wishes to use the Software under the conditions set forth in this Agreement.

NOW, THEREFORE, in consideration of the mutual promises set forth herein, Customer and BlueVolt
hereby agree as follows:

1. DEFINITIONS:
When used in this Agreement, the following terms shall have the respective meanings indicated, such meanings to be applicable to both the singular and plural forms of the terms defined:
1.1. "Active User" means Customer User actively participating on the cloud platform in which cloud platform has an identified status of active.
1.2. "Affiliate" means any entity that directly or indirectly controls, is controlled by, or is under common control with the subject entity with "Control," for purposes hereof, meaning direct or indirect ownership or control of more than 50% of the voting interests of the subject entity.
1.3. "Agreement" includes this Agreement, Amendments, Orders, and its Schedules.
1.4. "Content Development and Creation Services" means BlueVolt's development or creation of any content such as but not limited to digital learning courses, digital or print collateral or videos. The performance of which will be contracted using the BlueVolt CONTENT DEVELOPMENT MASTER SERVICES AGREEMENT or Content Services Order Form and governed by the terms of that Agreement.
1.5. "Customer" means organization contracting BlueVolt for Services. For any order by Customer or its Affiliate for the benefit of Customer's Affiliate(s), the term "Customer" shall refer to Customer and such Affiliate(s).
1.6. "Documentation" means the User, system, and platform documentation for the Software.
1.7. "Enrollment" means anytime User registers for a course and includes online, instructor-led, and syndicated courses. Once a course has been completed, the User may revisit that course at any time and not incur additional billed Enrollments.
1.8. "Group" means the type of organization or group of people organized for a joint purpose such as but not limited to buying power, lobbying or marketing purposes.
1.9. "Instructor-Led Training" means the practice of conducting training with an Instructor 'present' or available during the training (in person or via webinar).
1.10. "Launch Date" means the date set forth by which parties anticipate BlueVolt providing access to the Software for the Customer.
1.11. "License" means the license granted by BlueVolt to the Customer to use the Software and Documentation in accordance with the terms and conditions of this Agreement.
1.12. "Order" or "Order Form" means an ordering document or online order specifying the Services to be provided hereunder that is entered into between BlueVolt and Customer from time to time, including any addenda and supplements thereto. Customer Affiliates may purchase Services subject to this Agreement by executing Orders hereunder.
1.13. "Online Training" means training or learning conducted via the Software using the Subscription Services, typically self-directed with no instructor or classmate involvement.
1.14. "Overages" means the number of Enrollments, users, or groups that exceed or are otherwise in excess of the terms contracted in the Order - the amount by which a Customer utilizes the Services more than contracted.
1.15. "Price" means the License Fees Customer shall pay as specified in the Order or based on standard commercial listed price.
1.16. "Professional Services" means fee-based migration, initial setup, configuration, implementation, training, or consulting services that BlueVolt performs as described in an Order or SOW, but excluding Support Services, Content Development, and Creation Services.
1.17. "Representative" means each party, its directors, officers, employees, agents, representatives and/or subcontractors.
1.18. "Service" or "Services" means the Subscription Services and Professional Services that Customer may purchase under an Order or SOW.
1.19. "Software" means the cloud platform and all features developed and designed by BlueVolt where BlueVolt provides access to Customer.
1.20. "Statement of Work" or "SOW" means a statement of work entered into and executed by the parties describing Professional Services to be provided by BlueVolt to Customer.
1.21. "Subscription Services" means the cloud platform made available by BlueVolt to Customer, the software made available by BlueVolt to Customer online via the applicable customer logins and/or associated Support Services, as ordered by Customer under an Order, as applicable.
1.22. "Support Services" means the level of support contracted by Customer pursuant to an Order.
1.23. "Subscription Term" means the term of Subscription Services contracted by Customer which shall commence on the start date specified in the Order and continue for the subscription term specified therein and any renewals thereto.
1.24. "User" means a unique email address associated to an individual utilizing the Software.
2. LICENSE
2.1. Subscription Service.
Subject to the terms and conditions of this Agreement and during the Term, BlueVolt shall make the Service available to Customer solely for Customer's and its Affiliates' Users for its business operations. The terms of this Agreement shall also apply to updates, and upgrades subsequently provided by BlueVolt to Customer for the Service. BlueVolt shall host the Service and may update the functionality, user interface, usability and other user Documentation, training and educational information of, and relating to the Service from time to time in its sole discretion and in accordance with this Agreement as part of its ongoing mission to improve the Service and customers' use of the Service.
2.2. License
BlueVolt grants Customer a non-exclusive, non-transferable License to (1) use the Software and Documentation solely for its internal operations at the location(s) and on the Designated Environment, and (2) copy any Documentation for training purposes only, provided that all titles, trademarks, and copyright, proprietary and restricted rights notices shall be reproduced in all such copies, and that all copies shall be subject to the terms of this Agreement.
2.3. Distribution
Except as explicitly provided herein, Customer shall not: (1) make available nor distribute all or part of the Software or Documentation to any third party by assignment, sublicense, or by any other means; (2) copy, adapt, reverse engineer, decompile, disassemble, or modify, in whole or in part, any of the Software or Documentation; or (3) use the Software to operate in or as a time-sharing, outsourcing, or service bureau environment, or in any way allow third party access to the Software.

3. ORDER FORMS
3.1. The Services shall be ordered by Customer or its Affiliates pursuant to and Order. Each Order shall include at a minimum a listing of the Subscription Service and Professional Services, and Support being ordered and the fees therefore. Except as otherwise provided in the Order or this Agreement, each Order is non-cancellable and shall be subject to the terms and conditions of this Agreement except as modified by a fully executed amendment.

4. OWNERSHIP OF CONTENT AND RESTRICTIONS
4.1. RESTRICTIONS
Customer is responsible for all activities conducted under its User logins and for its Users' compliance with this Agreement. Customer's use of the Service shall not include service bureau use, outsourcing, renting, reselling, sublicensing, concurrent use of a single User login, or time-sharing of the Service. Customer shall not and shall not permit any third party to: (a) copy, translate, create a derivative work of, reverse engineer, reverse assemble, disassemble, or decompile the Service or any part thereof or otherwise attempt to discover any source code or modify the Service in any manner or form unless expressly allowed in the User Guide; (b) use unauthorized modified versions of the Service, including (without limitation) for the purpose of building a similar or competitive product or service or for the purpose of obtaining unauthorized access to the Service; (c) use the Service in a manner that is contrary to applicable law or in violation of any third party rights of privacy or intellectual property rights; (d) publish, post, upload or otherwise transmit Customer Data that contains any viruses, Trojan horses, worms, time bombs, corrupted files or other computer programming routines that are intended to damage, detrimentally interfere with, surreptitiously intercept or expropriate any systems, data, personal information or property of another; or (e) use or knowingly permit the use of any security testing tools in order to probe, scan or attempt to penetrate or ascertain the security of the Service.
4.2. OWNERSHIP OF CONTENT
BlueVolt expressly confirms hereby that at all times hereunder and hereafter, Customer owns all right, title and interest, including all copyright and copyrightable information, in Customer's modules and training content provided through the Service and on the Software to Customer clients and their personnel (the ("Customer Content"). Further, at all times hereunder the Protected Information shall be and remain the proprietary, confidential information of Customer and/or Customer clients and/or their respective Users.
4.3. USE OF TRADEMARKS
BlueVolt will be provided with Customer's trademarks, logos and other intellectual property of Customer to create the platform on which Customer will make the Customer content available for Customer clients and Users. BlueVolt will not use the Trademarks for any other purpose unless specifically approved by Customer, and at the end of this Agreement, whether by expiration or termination, BlueVolt will immediately cease all use of the Trademarks.

5. TERM, FEE, PAYMENT AND TAXES, NOTICES
5.1. Term
The term of this Agreement shall commence on the Effective Date and shall continue until the date that the Services referenced in all Orders are completed, expired or terminated in accordance with the terms therein or this Agreement (the "Term"). Thereafter, the subscription term of the applicable Service shall be extended as set forth in subsequent Order Forms (each successive renewal term, a "Renewal Term"). If Customer has not signed and delivered the Order to BlueVolt regarding an upcoming Renewal Term prior to the expiration of the then current term, then the subscription term for the applicable Service shall be automatically terminated. Termination notice is due to BlueVolt 90 days prior to the end of services.
5.2. Price and Fees
Customer shall pay the Price in accordance with the payment plan set forth in an Order.
5.3. Overages and Inflation
Service(s) are measured by users, enrollments, groups, or tenants (university) as set forth in the agreement. Services are subject to limits specified in the applicable agreement. Usage set forth reflect the maximum quantity a Customer may use over a twelve-month period. Any usage in excess of agreement is subject to overage fees, based on BlueVolt standard pricing. Under the agreement and any subsequent renewals thereof, BlueVolt shall reserve the right to adjust service fees by a minimum rate of up-to five percent (5%) annually to reflect inflation.
5.4. Taxes
Customer shall be responsible for any applicable sales or use taxes or any value added or similar taxes payable with respect to the licensing of the Software, or arising out of or in connection with this Agreement, other than taxes levied or imposed based upon BlueVolt's income. In the event that BlueVolt pays any such taxes on behalf of Customer, BlueVolt shall invoice Customer for such taxes and Customer agrees to pay such taxes in accordance with this Agreement. All prices are exclusive of sales taxes, use fees and any other similar taxes or fees that are now or in the future imposed on the transaction or the delivery of the Services. Customer will be responsible and will pay in full for, whether collected by Blue Volt or not, all such taxes and fees.
5.5. Late Payments & Interest
Failure by Customer to pay any amounts invoiced under this Agreement in full in accordance with this Agreement shall make Customer liable to pay BlueVolt interest at the rate of 1.5% per month on the remaining amount due, or at the highest amount permitted by applicable law, such interest to accrue on a daily basis after as well as before any judgment relating to collection of the amount due.
5.6. $BlueBucks™
Depending upon the Services ordered, the Customer may be enrolled in the $BlueBucks™ Rewards Program or other BlueVolt programs under which fees will be due to BlueVolt from Customer for rewards distributed by BlueVolt or its Affiliates to end-Users (such as Customer's employees, customers, vendors, or other Customer-designated parties who earn rewards for training, education, or exposure to the Customer materials). $BlueBucks™ are issued by BlueBucks, Inc. ("BBI"), a wholly owned subsidiary of BlueVolt, to end-users for no monetary consideration. Customer shall not be entitled to use or redeem $BlueBucks™ for its own purposes and shall in no case be considered the owner of any $BlueBucks™. Customer will be invoiced at least monthly after BlueVolt concludes its accounting for rewards earned by end users for a particular period. $BlueBucks™ may be redeemed with BBI either for gift cards offered by participating third-party providers or for other goods or services as determined by BBI. Rewards cannot be redeemed for cash or applied as payment to any account unless required by law. End users' participation in the $BlueBucks™ Rewards Program is governed by the terms and conditions between BlueVolt and Customer and the $BlueBucks™ Rewards Program policies and procedures. Use of the $BlueBucks™ Rewards Program constitutes acceptance of these terms and conditions and the $BlueBucks Rewards Program policies and procedures. Customer accepts responsibility for and agrees to report $BlueBucks™ redeemed by employee end users as wages per applicable tax laws to the appropriate taxing authorities. BlueVolt is not responsible for the tax or yearend reporting of $BlueBucks™ for Customer's employees or other end users. The parties acknowledge and agree that BBI is a third-party beneficiary of the terms and conditions between BlueVolt and Customer for purposes of the $BlueBucks™ Rewards Program.
5.7. Payment Terms
One month in advance of agreed Payment schedule, BlueVolt will automatically initiate payment against the credit card, debit card or other similar form of payment established by the parties for the Standard Services. BlueVolt will invoice the fees for the Standard Services, Professional Services and any other non-standard Services in Order. Payment on all invoices will be due within 10 days of the date of the invoice unless other payment terms are specified. All payments will be made in US Dollars. BlueVolt will invoice the Customer for all the Services authorized or requested by the Customer that are not covered by a fixed price or other pricing mechanism in the applicable Services Agreements at BlueVolt standard rates.

6. PROPRIETARY RIGHTS
Customer acknowledges and agrees that the copyright, patent, trade secret, and all other intellectual property rights of whatever nature in the Software, Documentation are and shall remain the property of BlueVolt, and nothing in this Agreement should be construed as transferring any aspects of such rights to Customer or any third party.
7. CONFIDENTIALITY
7.1. Confidential Information of BlueVolt
"Confidential Information", shall mean all non-public information of a party, including without limitation, information relating to intellectual property, business operations, finances, pricing, forecasts, projections, analyses, marketing, research, development, products, customers, suppliers or other plans of systems. BLUEVOLT's Confidential Information shall mean the Software, Documentation, Specifications, and terms and conditions of this Agreement. Customer's Confidential Information shall include, without limitation, all information regarding Users and Active Users, as well as Customer Content. Customer acknowledges the confidential and proprietary nature of the Confidential Information and agrees that it shall not reveal or disclose any Confidential Information for any purpose to any other person, firm, corporation, or other entity, other than Customer's employees with a need to know such Confidential Information to perform employment responsibilities consistent with Customer's rights under this Agreement. Customer shall safeguard and protect the Confidential Information from theft, piracy, or unauthorized access in a manner at least consistent with the protections Customer uses to protect its own most confidential information. Customer shall inform its employees of their obligations under this Agreement, and shall take such steps as may be reasonable in the circumstances, or as may be reasonably requested by BlueVolt, to prevent any unauthorized disclosure, copying or use of the Confidential Information. Customer acknowledges and agrees that in the event of the Customer's breach of this Agreement, BlueVolt will suffer irreparable injuries not compensated by money damages and therefore shall not have an adequate remedy at law. Accordingly, BlueVolt shall be entitled to a preliminary and final injunction without the necessity of posting any bond or undertaking in connection therewith to prevent any further breach of these confidentiality obligations or further unauthorized use of Confidential Information. This remedy is separate and apart from any other remedy BlueVolt may have.
7.2. Security and Privacy
During the Term, BlueVolt will have access to Customer's proprietary content ("Customer Content"), Customer's list of its customers (each a "Customer Client"), names, email addresses, passwords and IP addresses for employees and other representatives of Customer and Customer Clients, and other confidential, proprietary and/or personal information belonging to Customer, Customer Clients, and the personnel of each (collectively, the "Protected Information"). BlueVolt represents, warrants, and covenants the security and privacy of Protected Information under BlueVolt policy for Information Security and Privacy Policy.
7.3. Confidential Information of Customer
Customer Content, Protected Information and Customer's non-public information to which BlueVolt may have access to at any time hereunder are all "Customer Confidential Information". Section 7 of the Agreement will be read as being mutual with BlueVolt undertaking to protect Customer's Confidential Information in the same manner as prescribed in that Section 7. Upon the expiration or earlier termination of this Agreement, or sooner at Customer's direction,, BlueVolt in compliance with the applicable data privacy laws will delete Customer Confidential Information from its Systems and Software, including all originals and copies, regardless of the media in which it was received, created and/or maintained, retaining no copies or originals.
7.4. Unauthorized Disclosure
Customer shall notify BlueVolt immediately upon discovery of any prohibited use or disclosure of the Confidential Information, or any other breach of these confidentiality obligations by Customer, and shall fully cooperate with BlueVolt to help BlueVolt regain possession of the Confidential Information and prevent the further prohibited use or disclosure of the Confidential Information.

8. WARRANTY
8.1. Performance Warranty
BlueVolt warrants that BlueVolt will perform the Services relative to the Professional Services in a workmanlike manner consistent with reasonably applicable industry standards. In addition BlueVolt represents and warrants that BlueVolt either owns in North America or has the right to grant in North America (a) Licenses to the Software and Documentation provided to Customer, or (b) Licenses necessary to grant Customer access to use the Services.
8.2. Technology Warranty
BlueVolt further represents and warrants that (i) the Services including the Software and the , Documentation and any updates furnished hereunder have been scanned for viruses and other malicious code and have been found to be free from viruses and malicious code; and (ii) the Services or the Software do not (a) grant access to servers, systems or programs of Customer, its employees or Affiliates by unauthorized persons, or (b) contain any program, routine, code, device or other undisclosed feature including but not limited to a time bomb, ransomware, virus, software lock, trojan horse, worm or trap door ("Disabling Feature") that is designed to delete, disable or interfere with the Services or the Software, infect the host or perform an unauthorized process. If any Disabling Feature is discovered or reasonably suspected to be present, BlueVolt shall immediately notify Customer and, at its sole expense, delete such Disabling Feature and carry out the recovery necessary to remedy its impact.
8.3. Warranty Disclaimer
8.3.1. WARRANTY OF FUNCTIONALITY. BLUEVOLT PROVIDES LIMITED WARRANTIES OF FUNCTIONALITY AS EXPRESSLY PROVIDED IN THE TERMS OF SERVICE.
8.3.2. SOFTWARE SHALL PERFORM IN ALL MATERIAL RESPECTS WITH REGARD TO ITS INTENDED USE IN ACCORDANCE WITH INDUSTRY STANDARDS AND ACCORDING TO THE BLUEVOLT DOCUMENTATION CONCERNING THE SOFTWARE.
8.3.3. THE PARTIES AGREE THAT THE SOFTWARE'S FAILURE TO PERFORM IN ACCORDANCE WITH THE SPECIFICATIONS SHALL NOT BE CONSIDERED A FAILURE OF THE ESSENTIAL PURPOSE OF THE REMEDIES CONTAINED HEREIN. EXCEPT FOR THE ABOVE LIMITED WARRANTY, THE ENTIRE RISK OF THE SOFTWARE'S QUALITY AND PERFORMANCE IS WITH CUSTOMER.
8.3.4. No Other Warranties. EXCEPT FOR THE EXPRESS WARRANTIES SET FORTH IN THIS SECTION, THE SERVICES ARE PROVIDED ON AN ""AS IS"" BASIS, AND CUSTOMER'S USE OF THE SERVICES ARE AT CUSTOMER'S OWN RISK. BLUEVOLT DOES NOT MAKE, AND HEREBY DISCLAIMS, ANY AND ALL OTHER EXPRESS AND/OR IMPLIED WARRANTIES, INCLUDING, BUT NOT LIMITED TO, WARRANTIES OF MERCHANTABILITY, FITNESS FOR A PARTICULAR PURPOSE AND ANY WARRANTIES ARISING FROM A COURSE OF DEALING, USAGE, OR TRADE PRACTICE."

9. INDEMNITY
9.1. Indemnification
BlueVolt hereby indemnifies, defends and holds harmless Customer against any claim that the Software, furnished and used within the scope of this Agreement, infringes any United States of America registered copyright or patent, provided that: (1) BlueVolt is given prompt notice of the claim; (2) BlueVolt is given immediate and complete control over the defense and/or settlement of the claim, and Customer fully cooperates with BlueVolt in such defense and/or settlement; (3) Customer does not prejudice in any manner BlueVolt's conduct of such claim; and (4) the alleged infringement is not based upon the use of the Software in a manner prohibited under this Agreement, in a manner for which the Software was not designed, or in a manner not in accordance with the Specifications.
9.2. Altered Version
BlueVolt shall have no liability for any claim of infringement based on (a) the use of a superseded or altered version of the Software if infringement would have been avoided by the use of a current or unaltered version of the Software which BlueVolt made available to Customer; or (b) the combination, operation or use of the Software with software, hardware, or other materials not furnished by BlueVolt, with the effect of such combination, operation or use resulting in the infringement.
9.3. Injunction
If a final injunction is obtained against the use of any part of the Software by reason of infringement of United States of America registered copyright or patent, BlueVolt will, at its option and expense, either (1) procure for Customer the right to continue to use the Software; or (2) modify the Software so that it becomes non infringing.
9.4. Liability
The foregoing states BlueVolt's entire obligation and liability with respect to the infringement of any property right.
9.5. Infringement
Customer hereby indemnifies BlueVolt against any claim for (1) alleged infringement of any United States of America registered copyright or patent, arising out of the use of the Software by Customer in any manner prohibited by this Agreement or (2) any claim related to or arising out of a financial transaction brought by any third party based on the Customer use of the Software in any manner prohibited by this Agreement.

10. LIMITATION OF LIABILITY
10.1. Limitation
BLUEVOLT SHALL HAVE NO LIABILITY WITH RESPECT TO ITS OBLIGATIONS UNDER THIS AGREEMENT OR OTHERWISE FOR CONSEQUENTIAL, EXEMPLARY, SPECIAL, INCIDENTAL OR PUNITIVE DAMAGES EVEN IF IT HAS BEEN ADVISED OF THE POSSIBILITY OF SUCH DAMAGES. IN ANY EVENT, THE LIABILITY OF BlueVolt TO CUSTOMER FOR ANY REASON AND UPON ANY CAUSE OF ACTION SHALL BE LIMITED TO USD 25,000. THIS LIMITATION APPLIES TO ALL CAUSES OF ACTION IN THE AGGREGATE, INCLUDING WITHOUT LIMITATION TO BREACH OF CONTRACT, BREACH OF WARRANTY, NEGLIGENCE, STRICT LIABILITY, MISREPRESENTATIONS, AND OTHER TORTS. BOTH PARTIES UNDERSTAND AND AGREE THAT THE REMEDIES AND LIMITATIONS HEREIN ALLOCATE THE RISKS OF PRODUCT AND SERVICE NONCONFORMITY BETWEEN THE PARTIES AS AUTHORIZED BY APPLICABLE LAWS. THE FEES HEREIN REFLECT, AND ARE SET IN RELIANCE UPON, THIS ALLOCATION OF RISK AND THE EXCLUSION OF CONSEQUENTIAL DAMAGES SET FORTH IN THIS AGREEMENT.
10.2. Force Majeure
Neither party shall be under any liability for any loss or for any failure to perform any obligation hereunder due to causes beyond its control including without limitation industrial disputes of whatever nature, power loss, telecommunications or third party failure, acts of God, or any other cause beyond reasonable control.
11. TERMINATION
11.1. Termination
Either party may immediately terminate this Agreement and all Estimates/Order Forms issued hereunder in the event the other party commits a material breach of any provision of this Agreement which is not cured within thirty (30) days of written notice from the non-breaching party. Such notice by the complaining party shall expressly state all of the reasons for the claimed breach in sufficient detail so as to provide the alleged breaching party a meaningful opportunity to cure such alleged breach and shall be sent to the General Counsel of the alleged breaching party at the address listed in the heading of this Agreement (or such other address that may be provided pursuant to this Agreement) ("Notice"). Upon termination or expiration of this Agreement, Customer shall have no rights to continue use of the Service. If this Agreement is terminated by Customer for any reason other than a termination expressly permitted by this Agreement, then BlueVolt shall be entitled to all the fees due under this Agreement for the entire Term. If this Agreement is terminated as a result of BlueVolt's breach of this Agreement, then Customer shall be entitled to a refund of the pro rata portion of any subscription fees paid by Customer to BlueVolt under this Agreement for the terminated portion of the Term.
11.2. Breach
BlueVolt may terminate this Agreement and the License, without prejudice to any other remedy BlueVolt may have, immediately without further obligation to Customer, in the event of (1) any material breach by Customer of Sections 2, 4, 5, 6 or 7 of this Agreement which cannot be remedied within twenty-four (24) hours of BlueVolt's notice to Customer of the breach and BlueVolt's intent to terminate the License; (2) any material breach of Sections other than those set forth above which cannot be remedied within 30 days of BlueVolt's notice to Customer of the breach and BlueVolt's intent to terminate the License; or (3) Customer's making an assignment for the benefit of its creditors, the filing under any voluntary bankruptcy or insolvency law, under the reorganization or arrangement provisions of the United States Bankruptcy Code, or under the provisions of any law of like import in connection with Customer, or the appointment of a trustee or receiver for Customer or its property.
11.3. Remedy
Customer may terminate the License, without prejudice to any other remedy Customer may have, in the event of any material breach of this Agreement which is not remedied within 30 days of Customer's notice to BlueVolt of the breach and Customer's intent to terminate the License. Termination shall not relieve Customer's obligation to pay all amounts which are due and payable or which Customer has agreed to pay.
11.4. Cessation of Use
Upon termination of this Agreement, Customer shall cease using the Software and Documentation and promptly return all copies of the Software, Documentation, and all other Confidential Information in its possession or control. Customer shall delete all copies of such materials residing in- on- or off- line computer memory, and destroy all copies of such materials which also incorporate Customer's Confidential Information Customer shall, within 90 days from the effective date of the termination, certify in writing by an officer or director of the party that all copies of the Software and Documentation have been returned, deleted and destroyed.

12. VALIDITY
If any part of this Agreement is held to be illegal or unenforceable, the validity or enforceability of the remainder of this Agreement shall not be affected.

13. BINDING AGREEMENT
This Agreement will be binding upon and inure to the benefit of the parties hereto, their respective successors and assigns. Customer may not assign its rights or obligations under this Agreement without the prior written consent of BlueVolt.

14. NO WAIVER
Failure by either party to exercise any right or remedy under this Agreement does not signify acceptance of the event giving rise to such right or remedy.

15. MARKETING
15.1. The Customer hereby grants to BlueVolt a royalty-free license to copy, use and reproduce the Customer's name and logo on the BlueVolt Sharing Center, Publisher website, for the Term.
15.2. The Customer agrees that during the Term, BlueVolt may publicly refer to the Customer, orally and in writing, as a customer of BlueVolt for the purposes of the BlueVolt Sharing Network.
15.3. Use of customer name, branding, and logo(s) provided to BlueVolt for branding Customer's instance within BlueVolt products for which customer has contracted.
15.4. BlueVolt may share on BlueVolt social media accounts that customer is part of the BlueVolt customer network.
15.5. Use of customer name, branding, and logo(s) provided to BlueVolt for marketing any event, program, or other engagement where customer is a participant.
1.6. BlueVolt will reasonably comply with printing and design standards that the Customer imposes on its own advertising and marketing materials when those standards are provided by the Customer to BlueVolt.
16. SOLICITATION
Customer shall not solicit the employment of nor employ any BlueVolt personnel who has been directly involved in the development, sale, installation, or support of the Software or Subscription Service for a period of 1 (one) year from the later of the termination of such individual's employment at BlueVolt or the last date of Acceptance of any Software.

17. NOTICES AND EMAIL
17.1. Notices
Any notice or communication required or permitted under this Agreement may be delivered by email with receipt confirmation or mailed by registered or certified mail, return receipt requested, postage prepaid, in each case to the receiving party at the address, email address, or fax number specified in this Agreement, or as it may be changed by such party by written notice. Such notice will be deemed to have been given as of the date it is delivered, emailed, or faxed to the recipient's address, whichever is earlier. In case of:


17.2. Email
Customer's email address for communication and notice purposes relating to this Agreement is (or subsequent email addresses as advised by Customer). Customer agrees to accept emails from BlueVolt at the above e-mail address specified under this Section. BlueVolt may provide any and all notices, statements, and other communications to Customer through either e-mail, posting on the Service (or other electronic transmission) or by mail or express delivery service. BlueVolt recommends that the main and billing contact email addresses be group addresses (such as billing@customer.com) so that notices are reviewed promptly and not delayed due to the absence of one individual. In addition, BlueVolt may rely and act on all information and instructions provided to BlueVolt from the above-specified e-mail address.

18. GENERAL PROVISIONS
18.1. This Agreement will be binding and shall inure to the benefit and bind the parties hereto, and their successors and assigns. Neither party may assign this Agreement without written consent of the other, except that BlueVolt may assign without consent to Affiliate or the successor of all or substantially all the assignor's business or assets to which this Agreement relates. There are no third-party beneficiaries to this Agreement. If BlueVolt assigns or otherwise transfers this Agreement, whether by sale, merger, change in control or otherwise, BlueVolt will (i) require any assignee to cure any default of BlueVolt then pending to be cured prior to the effective date of any such assignment, (ii) require any assignee to assume all obligations under the Agreement, and (iii) provide written notice to Customer of such assignment, including the same and address (for notice purposes) of the assignee.
18.2. This Agreement does not create any joint venture, partnership, agency, or employment relationship between the parties, although BlueVolt reserves the right to name Customer as a user of the Service.
18.3. This Agreement, including all Orders, shall constitute the entire understanding between Customer and BlueVolt and is intended to be the final and entire expression of their agreement. The parties expressly disclaim any reliance on any and all prior discussions, emails, RFP's and/or agreements between the parties. There are no other verbal agreements, representations, warranties undertakings or other agreements between the parties. Under no circumstances will the terms, conditions or provisions of any purchase order, invoice or other administrative document issued by Customer in connection to this Agreement be deemed to modify, alter or expand the rights, duties or obligations of the parties under, or otherwise modify, this Agreement, regardless of any failure of BlueVolt to object to such terms, provisions, or conditions. Where there is any inconsistency or conflict between the terms of an Order and the terms of this Agreement, the terms of the Order will prevail. The Agreement shall not be modified or amended, except as expressly set forth herein, or in writing and signed or accepted electronically by the party against whom the modification, amendment or waiver is to be asserted, or by a properly executed Order Form.
18.4. Notwithstanding the above, after execution of this Agreement, and during the electronic provisioning of Customer's account, Customer will be presented with the requirement to "agree" to a click-through agreement pertaining to "Terms of Service for BlueVolt Applications" before Customer's account can be successfully provisioned. Customer acknowledges that other click-through agreements found at www.bluevolt.com/termsofservice (or other similar sites) shall apply if such optional services are subsequently ordered or activated by Customer.
18.5. This Agreement shall be governed in accordance with the laws of the State of Oregon and any controlling U.S. federal law and excluding the Uniform Computer Information Transactions Act (UCITA). Any disputes, actions, claims or causes of action arising out of or in connection with this Agreement shall be subject to the exclusive jurisdiction of the state and federal courts located in Oregon and must be brought in state or federal courts located in Portland or Multnomah County, Oregon, as permitted by law.
18.6. In the event of any litigation of any controversy or dispute arising out of or in connection with this Agreement, its interpretations, its performance, or the like, the prevailing party shall be awarded reasonable attorneys' fees and/or costs. Customer shall compensate BlueVolt (including reimbursement of costs) for responding to any request from a third party for records relating to Customer or a User's use of the Service. Such requests can be a lawful search warrant, court order, subpoena, other valid legal order, or written consent from the User permitting the disclosure.
18.7. If any provision is held by a court of competent jurisdiction to be contrary to law, such provision shall be eliminated or limited to the minimum extent necessary so that this Agreement shall otherwise remain in full force and effect. A waiver of any breach under this Agreement should not constitute a waiver of any other breach or future breach.
18.8. Neither party shall be liable for any loss or delay (including failure to meet the service level commitment) resulting from any force majeure event, including, but not limited to, acts of God, fire, natural disaster, terrorism, labor stoppage (other than those involving BlueVolt employees), internet service provider failures or delays, civil unrest, war or military hostilities, criminal acts of third parties, and any payment date or delivery of Service date shall be extended to the extent of any delay resulting from any force majeure event.
18.9. If a court holds any provision of this Agreement to be illegal, invalid or unenforceable, the rest of the Agreement will remain in effect and this Agreement will be amended to give effect to the eliminated provision to the maximum extent possible.
18.10. Sections 2, 3, 4, 6, 7, 8, 9, 10, 11, 14, and 18 of this Agreement shall survive the termination or expiration of this Agreement. This Agreement may be executed in counterparts and/or by facsimile or electronic signature and if so executed shall be equally binding as an original copy of this Agreement executed in ink by both parties.