Reaching your channel?
Discover BlueVolt's
channel marketing solution powering sales enablement.
Channel Learning Built for Your Needs

Deliver Product Training at Lightning-Fast Speeds

Prepare Sales Teams with Up-to-Date Product Knowledge

Target Channel Connections and Increase Sales

Plug & Play Platform
Offer instant product training to a worldwide audience of sales professionals through the BlueVolt Sharing Center.

Channel Training Tools
BlueVolt's customizable learning management system (LMS) provides gamification, incentives, and more.

Connections & Sales Growth
Gain exclusive opportunities to partner with industry leaders and share high-end product training.







Your Tools + Your Connections = Powerful Results
Your Tools for Success
Our Innovative Platform
BlueVolt's platform provides tools that let you personalize your experience. Put your channel learning & readiness plan into action with tools like:
Business Intelligence and Analytics

KnowledgeBumps™

Virtual Conference Capabilities

Incentivized Learning
Your Way to Connect
Our Extensive Network
Target channel partners from the BlueVolt Sharing Center. Reach partners you want to work with and make meaningful connections. Leverage our network as you share or subscribe to exclusive product training courses.
Explore Sharing Center >
Powerful Results
Watch your revenue grow as teams complete product training
on the platform.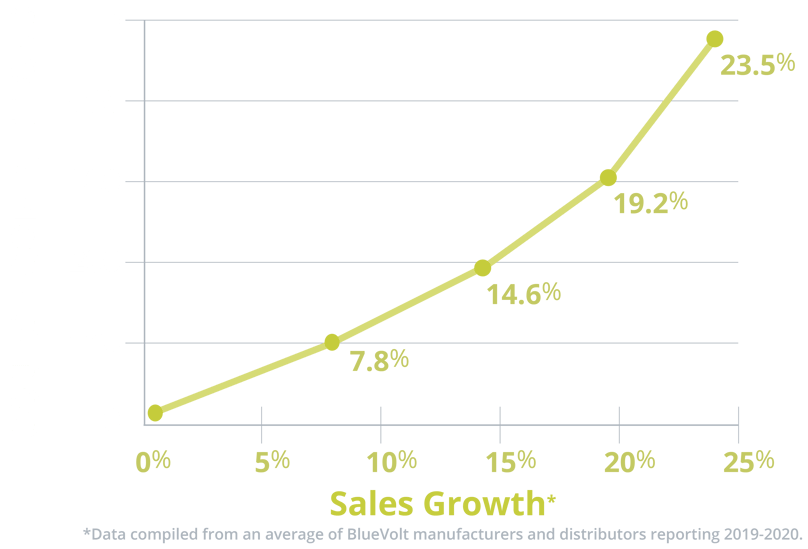 "Product training is the difference between a successful and unsuccessful channel partner relationship."
Jill Cherveny
Manager, Technical Training and Development in Distribution, Leviton

"Our number one focus is that we provide free training.
It drives awareness, it drives people selling your tools,
and that's what we all want."
Jess Milligan
Training Program Manager, Digital Projects, Milwaukee Tool
Where do you fit in the network?