Channel Learning Readiness
Solutions to Build Brand Affinity and Product Sales
Accelerate Product Sales and Build Your Brand

Extend Reach

Create Brand Champions

Increase Sales
BlueVolt provides a marketing platform for channel-oriented companies. Your training becomes a powerful marketing strategy empowering your channel and advancing your brand.
Course
Completions
Lead to
Increased
Revenue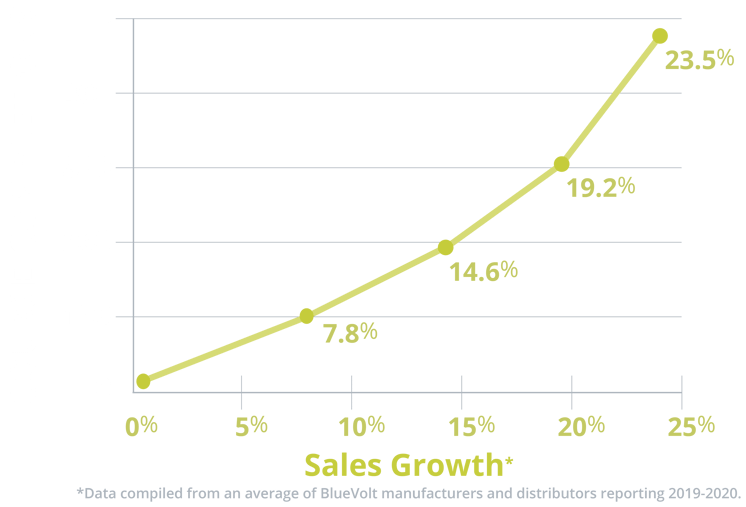 Build.
Your Brand, Your Message
Create an engaging and dynamic learning experience to drive your marketing message. The BlueVolt platform features industry leading capabilities with world class customer support.
Share.
BlueVolt Powers Sales
At the heart of BlueVolt is the Sharing Center, driving the dynamic exchange of product knowledge and training to targeted customers. The BlueVolt Sharing Center enables you to deliver the right content to the right audiences.
Track.
BlueVolt Analytics Delivers Business Insights
Superior information drives better strategies for reaching your target audiences. Monitor your channel's engagement and see your ROI grow.
Ready for a
Live Demo?
Have Questions?