According to a multi-country analysis, the global shortage of human talent in the trades industry will reach a deficit of 85 million people by 2030. That's a loss in global revenue of more than $8 trillion!

While many factors have contributed to this human talent shortage, there is one glaring issue:

Half the world's population is women, but across 23 of the main trades industries, women make up less than 19% of the workforce.

In manufacturing, some areas are slightly more welcoming to women, but even these numbers highlight a disparity:
Cement manufacturing: 11.5%
Iron and steel mills and steel product manufacturing: 11.8%
Manufacturing: 29.2%
Metalworking machinery manufacturing: 14.7%
Motor vehicles and motor vehicle equipment manufacturing: 25%
Structural metals manufacturing: 14.6%
('Resources for Women in the Skilled Trades', Workwave)

Trying to attract and keep women in the trades could prove a critical move for manufacturers as they face the labor shortage problem. Advocates and vocational analysts propose the following three crucial steps that leaders should follow if they wish to attract and retain women in the skilled trades:
Support women-focused trade school programs
Partner with trade associations that advocate for women
Leverage regular training to change the work culture
---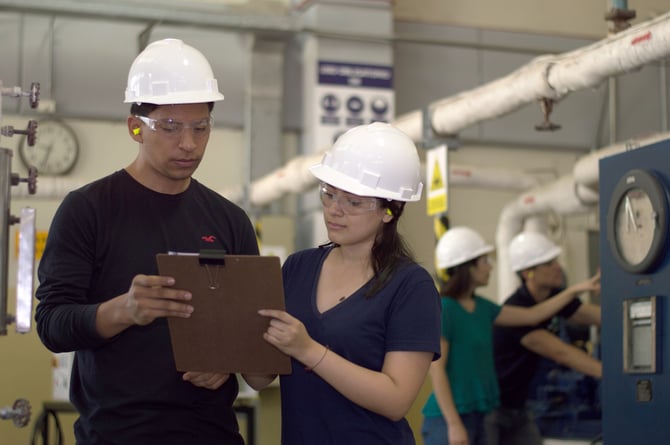 Invest in Programs That Shape the Future of the Trades Workforce
While there are multiple ways to become a trades professional, not all programs are easy to find. Many people get brought into the industry by family members or friends, creating more obstacles for women and other workers who don't have these connections.

Some trade schools and college programs take extra steps to motivate women to enter the science, technology, engineering, and mathematics (STEM) fields, including the manufacturing trades. Sadly, most of these programs are only in major cities.


Manufacturers concerned about finding skilled workers down the road would do well to start locally and invest in training programs, especially ones that focus on bringing women into the workforce. Creating company-specific training programs and apprenticeships can help grow the community while ensuring that all training meets business standards.


Collaborate with Trade Associations That Support Women in the Industry
Getting more women into the trades is a significant shift socially and economically. To complete this shift successfully, leaders need allies, including trade associations, unions, and other organizations that strive to help women gain more vocational opportunities.

Many of these organizations already have established networks and training programs to help manufacturers attract more diverse applicants. Additionally, trade associations and unions often have women-focused mentor programs that can prove vital to helping young trades professionals develop confidence in the industry.


Redefine the Manufacturer Work Culture through Regular Training
Advocates for equal representation in the trades have argued that the problem isn't about training women. It's about retaining them.

Newly hired female trades professionals face far more obstacles than their male counterparts, including a lack of coworker acceptance, hazing, unequal pay and training, sexual harassment, a culture of toxic masculinity, and tokenism.

Changing a company's culture does not happen overnight, and it requires deliberate actions by leadership. One of the critical steps recommended for redefining a company's culture includes continuous training of all employees.

This type of training has to be more than just a "check the box" experience of watching a movie once a year. For people to remember or care about what they have learned, there needs to be learner engagement. Likewise, leadership must carry over the lessons and values into the way the business operates.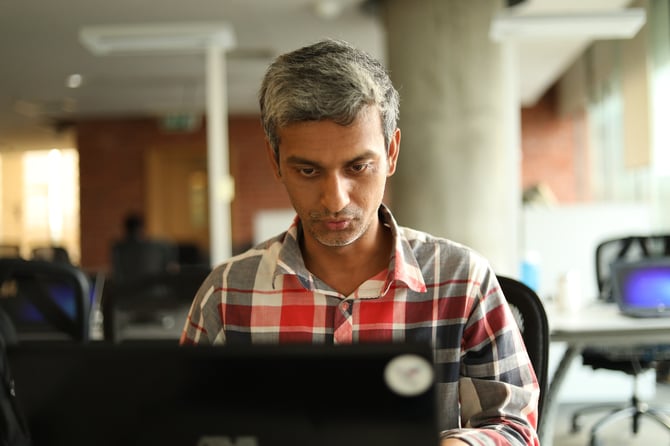 The BlueVolt Course Library (BVCL) leverages an interactive training approach for company culture topics. Such courses include online training materials that require learners to answer questions, move items on the screen, provide feedback, and complete assessments.

Providing this type of training for a modern audience can be overwhelming, which is why BlueVolt encourages manufacturer leaders to consider starting with high-level, premade courses, such as those available in the BVCL. You can always build up your course offerings later, but accessing ready-to-go materials now empowers leaders to get started on the road to a more accepting and understanding company culture.

---
For BlueVolt Manufacturer Customers
If you're interested in seeing how BVCL courses can help you start redefining your company culture, reach out to your Customer Success Manager today. You can also follow this link to see the benefits of the BVCL program and course topics.