"We learn fastest when we're dropped in the deep end." -- Andrew Joly, Director of Strategic Design at LOE Learning
An article published in
Training Magazine Network
reported that
since the COVID-19 crisis hit the United States in March 2020, there has been a significant shift to an increased demand for technology and a fully blended, virtual learning world.


The article includes a webinar and slides (free registration is required). During the webinar, viewers learn the elements of an effective blended learning course.
Let's examine these elements and discuss how you could build your own blended learning program.
---
What Should Go into a Blended Learning Course?




The Fosway Group conducted an independent analysis of the digital learning market and determined that only 1% of companies believe that learning and development will return to what it was before the pandemic. This means that most companies will automatically include a virtual or blended learning component into their training courses.
Blended training works because people learn in different ways and this tactic offers a diverse range of teaching approaches. A successful digital learning blend often includes:
Engagement & motivation

Acquisition

Inquiry & Search

Discussion

Collaboration

Application

Support

Practice

Assessment

Reflection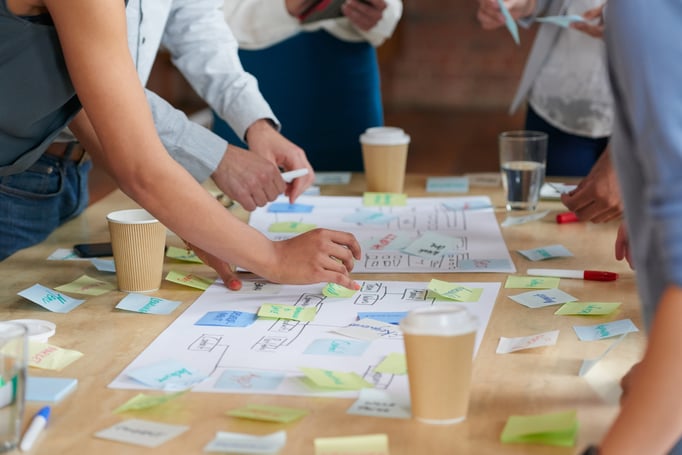 How to Get Started on a Blended Learning Journey

First, identify your intended audience. Next, and perhaps most importantly, consider the goal of the course. Determine what will be addressed and why it will be covered.

Some additional questions to consider include:
The logical sequence of content
Timing for events and activities
The format and flow of the course
Define the learner experience across a variety of modes, (ex., mobile phone, PC, tablet, and in-person)
Logistics, booking, and time zones
With your audience and goals in place, you will move on to building your blended learning program to accommodate your specific learners and meet the needs of your company.

For example, many BlueVolt customers leverage our learning management system (LMS) solution as part of their blended learning programs.

Customer administrators can assign completely online courses that can be taken at the learner's pace, which is common for onboarding and product training.
They can also use the platform for that blended online and in-person experience, such as learning about common safety procedures online and practicing those techniques with hands-on equipment.
---
Need Professional Help to Design Your Blended Training?
At BlueVolt, we know that creating a blended training experience takes time. Our Creative Services team is here to offer guidance. The team can even produce dynamic training materials that promote your brand message.


Click the button below to schedule some time to talk with the team today.
---
You can visit the Training Magazine Network website and watch the webinar, Shifting to Virtual: Updating Your Blended Learning Design, by going here.