"BlueVolt is very good at working with our manufacturers and helping them tailor their messages in a way that fits well in an online environment." -Steve Ruane, Vice President of Marketing and Member Services, IMARK Group
Highlights
IMARK Group is a member-owned marketing group
Online training extends the value of their existing marketing program
More than 7,500 users enrolled in over 100,000 courses within three years
Measurable results drive enthusiastic support from
Company Profile: Serving the Electrical Industry Nationwide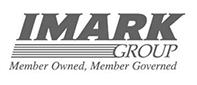 IMARK Group is comprised of 176 independently-owned electrical distributors and 90 manufacturers throughout the United States. Collectively, the IMARK Group reaches electrical customers at over 1,000 branches across the country.
"Through our Committed to Marketing Excellence (CTME) program, members earn merchandise, gift certificates and travel prizes when they conduct marketing, sales, and training activities with manufacturer sales personnel," says Steve Ruane, Vice President of Marketing and Member Services at IMARK Group. IMARK's vision is to be universally recognized as the premier marketing organization in the electrical distribution industry.
Challenge: Evolve an Existing Initiative
IMARK set out to bridge the gap between its manufacturers and distributors in an innovative way that supported their CTME program. To meet this challenge, the solution had to demonstrate:
Ease of use to reach the diverse employees of the member companies
Powerful yet intuitive tracking
Reliable accessibility
Reduced delivery costs for all members
"We see online learning management systems as an important tool which our manufacturer members use to reduce the cost of training, while providing reports that drive sales," says Ruane. "We encourage our manufacturer members to provide us with online content for products that might be a little bit unique, that are new, improved or that solve a particular problem that our customers would have."
Solution: A Training Presence that Drives Business
IMARK University powered by BlueVolt was created to extend the value of IMARK's existing marketing initiative which drives sales and rewards members for proving they are committed to excellence through ongoing training. "As a strategic mandate for Electrical Distributors, we require 50 hours of training per employee each year," says Jack Smith, Manager of Corporate Development at Electrical Distributors.
"IMARK University is a great tool for our employees. It provides basic training and understanding of products, and it supports other types of training we offer our employees like classroom and one-on-one training."
Of the 90 suppliers that IMARK Group partners with, more than 50 have already created courses for IMARK University. "IMARK Group is one of our biggest buying groups and a very significant portion of our business," said the Director of Marketing at Milbank Manufacturing Company. "It is very important to stay engaged with them and BlueVolt's program creates a convenient and reliable way to stay engaged with IMARK."
Result: Over 100,000 Course Enrollments at IMARK University
Both distributor members and manufacturing partners of the IMARK community embraced IMARK University. The manufacturers created well over 100 courses, either independently or with the assistance of BlueVolt. "It quickly became apparent that BlueVolt's platform was a very effective way both from a cost standpoint and a time management standpoint," says Ruane.
The employees of member companies have responded enthusiastically. At the beginning of 2009, over 7,500 people registered with IMARK University. These people have enrolled in over 100,000 courses. "The response to IMARK's University has been tremendous," said Milbank's Director of Marketing. "Before, training was expensive and with the down turn in the economy, online training is a more cost-effective tool."
Since its launch a little over three years ago, IMARK University powered by BlueVolt continues to deliver value to members, surpassing expectations and growing into a proven, effective marketing initiative in its own right.
"BlueVolt is very good at working with our manufacturers and helping them tailor their messages in a way that fits well in an online environment." -Steve Ruane, Vice President of Marketing and Member Services, IMARK Group