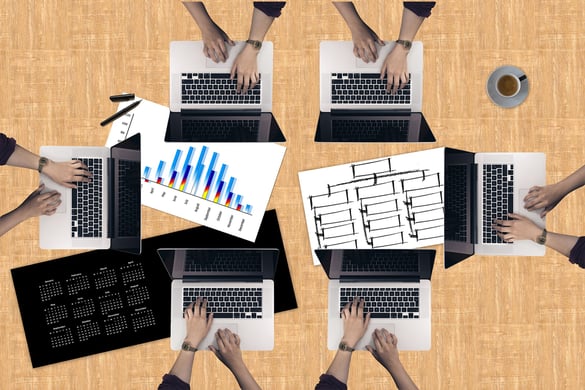 With analytics dashboards, leaders and team members often think that if they build it right, that's all that matters. Yes — making it right the first time can give you excellent insights into your data, but building it right is just the start of your journey.
Your dashboard has to grow with your company to keep your analytics data as valuable as possible. That type of growth requires that you implement future-proofing techniques that anticipate how your need for data will change over time.
The top techniques for future-proofing your analytics dashboard include:
Implementing continuous growth strategies into your business practices
Scheduling routine dashboard assessments
Regularly updating dashboards to meet changing KPIs
---
Meet Data Goals with Continuous Growth Strategies
Data provides insights that can grow your business, identify channel partnership opportunities, and influence sales and product training goals. Therefore, your data strategy must include measurable goals for continuous growth focused on improving your business in specific ways.
For example, many BlueVolt manufacturer customers want to increase sales on a particular product line. Their data shows that X number of product training course enrollments equals Y percentage of sales growth. By relying on past data from their BlueVolt analytics dashboard, these manufacturers can predict the number of product training enrollments they need quarterly to meet all their sales goals.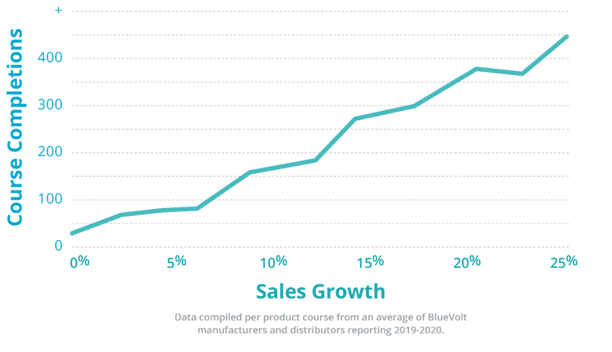 Even without past data, customers can still use a continuous growth strategy.
Simply set your specific goal and how you will measure it with your data. Give yourself a time frame to gather this information. In the end, determine if you met this goal, what influenced it, and how this information can be used for continued growth moving forward.
Analytics Dashboard Assessment Best Practices
Before starting the assessment, it's best to get team members in the right mindset. People hear the word "assessment" and often assume it's a judgment on their work. It's better to build the assessment to focus on the tool, not the user.
The best practices for any assessment include implementing a regular cadence, being consistent, and utilizing repeatable processes.
Start by determining how often your organization wants to assess your data dashboards. Be realistic and plan for time to perform, complete, and review the findings of the assessment.
Next, identify a consistent way to assess your analytics dashboards, which may include a checklist with general questions about the dashboard's functionality, what answers it provides, whether the visuals make sense, or if the filters improve usability.
During the assessment process, ask users to respond to checklist questions. After all, these individuals are in the dashboard day in and day out. Having other people assess the dashboard as well can help bring fresh eyes to the situation.
Whatever your methodology, make sure the process is repeatable. It is the only way to get good results to verify your dashboards' continuous growth and usability.
Data Dashboard Updates & Changing KPIs
As your business grows, so do your key performance indicators (KPIs). Since professionals measure their KPIs through their data dashboards, KPIs often trigger many dashboard changes and updates.
While making such updates, do not lose sight of the future-proofing process.
Conduct updates and changes on a regular cadence that aligns with the end of your assessment process. Verify that the recommended changes focus on the continuous growth of specific elements within your business. If updates do not support growth strategies, you may need to determine if the changes are valid.
---
Get Help Future-Proofing Your BlueVolt Analytics Dashboard
Whether you're using your analytics dashboard for enrollments or if you have integrated other data into the dashboard, your Customer Success Manager (CSM) is ready to guide you through the process to future-proof your data. Work with your CSM today to evaluate, assess, and adjust your dashboard to meet your growing business needs.
---
Interested in Learning More about Business Intelligence?
This BlueVolt blog is part of a series that focuses on business intelligence and analytics. You can find all the published blogs in the series, and other related blogs, by visiting this page.
Have questions? Contact your CSM or request a call here.