Join Jennifer Murphy of the NetPlus Alliance, John Stevens of Milwaukee Tool, Steve Ruane of IMARK, and Brian Whitmire of Acuity at the virtual LEAP Ahead 2021 conference on June 15 as they highlight tips and tricks to make channel partnerships work.


In this panel, learn how channel partners connect and work together to drive sales growth through channel learning initiatives.

To attend this presentation at LEAP, register now! Use promo code LEAPVIP for free entry into the event.


---
How to Evaluate Channel Training Partnerships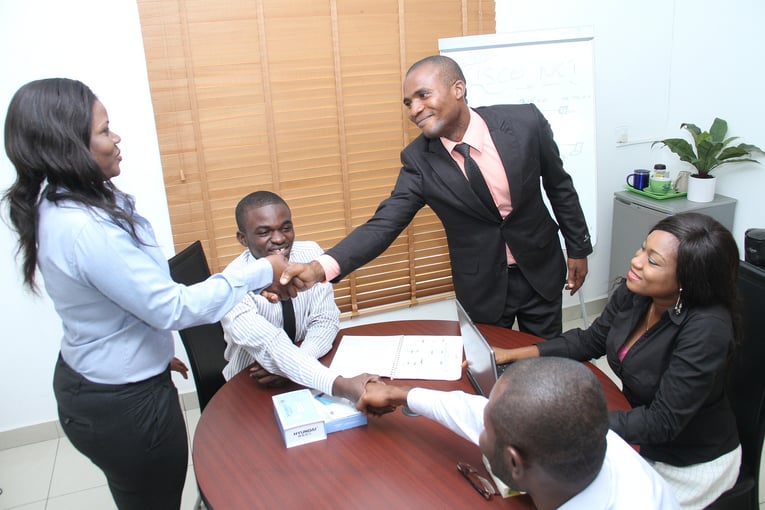 When customers join a channel learning & readiness (CLR) platform like BlueVolt, they must work with the members of their buying chain to leverage channel training as an improved marketing strategy. Partnership possibilities abound, but how do you evaluate what makes a partnership worth your time?

Business experts cite several evaluation considerations, but ultimately it comes down to three simple questions:
How is this partnership helping my company?
Are we working well together?
What is the opportunity for future growth?


---
How is this Partnership Helping My Company?
There are primary benefits of any relationship, such as increasing revenue, expanding product or business knowledge, and providing future opportunities. Running a simple cost/benefit analysis might prove a reasonable practice for data-minded professionals.

Secondary benefits, such as culture fit-related ones, also factor in.

Check if both companies' brand messaging and values align well. If slightly out of alignment, determine if that will negatively impact your relationships with current customers or other channel partner relationships.


Are We Working Well Together?
Just because a partnership is lucrative doesn't mean it's worth it if every interaction stresses out you and your team.

Dealing with inconsistencies, late replies or no replies to emails, or unreturned voicemails are major red flags. But there are less severe warning signs you should watch out for.

For example, how well does your partner participate in channel training?

Using your BlueVolt Embedded Analytics Suite, verify the progress of channel training efforts:
If you're a manufacturer offering courses, check partner course completion rates and how they relate to overall sales.
For distributors, buying groups, and retailers, verify how many team members are completing partner courses and how those courses are impacting your sales goals.


What Is the Opportunity for Future Growth?
As you consider how your company will grow, think about the same for each of your key partnerships. Reflect on additional factors beyond easily measurable metrics.

For instance, can the partnership open doorways to better opportunities? Some of your partners may invest significant time into nurturing relationships beneficial to your business. Maintaining your relationship for future growth may make more sense in the long term.

If your plans for the future include partnership exclusivity, create milestones to justify partnership restrictions. In other words, if your partner wants to keep their exclusive access to you, they have to prove the partnership is worth it by meeting those milestones.
---
Let BlueVolt Help You Evaluate Channel Partnerships
Sometimes you can be too close to a channel partnership to judge its benefit. Our Customer Success Managers (CSMs) are there to offer you strategic guidance. Reach out to your CSM today and set up a time to evaluate your current relationships within the BlueVolt partner network.

Even if you're not a BlueVolt customer, our team members would be happy to chat with you about how leveraging the channel training opportunities in the BlueVolt network can help strengthen your partnerships for the future. Let us know your interest by filling out the form below.