Explore a Fireside Chat on Us!
For a limited time, get a taste of the LEAP University without registering. We're allowing you to access and view the following session as a guest.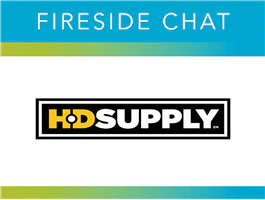 HD Supply: Training Contractors & Pros at Scale
Learn from training expert Leigh Stevens on how to train effectively at scale. Leigh has 28 years of experience in military and corporate training. Peek into his playbook on how he teaches contractors and pros within the Maintenance Repair and Operations (MRO) space for HD Supply.
---
Want to Access Everything in the LEAP University?
BlueVolt's annual event, LEAP Ahead 2021, took place on June 15. Even if you missed the conference, you can still access all the recorded live events, fireside chats, and other exclusive presentations at no cost to you!
BlueVolt invites you to register at LEAP University.
Simply register your account credentials and gain full access to the entire catalog of event activities. Need help registering your account. Check out these easy-to-follow steps.
---
What is LEAP Ahead?
LEAP Ahead is BlueVolt's annual event that offers an opportunity for trades professionals to network and discuss industry trends, challenges, and success stories. Learn new strategies about using product training to market, build brand awareness, and create stronger channel partner relationships.


---
Will You Have a Story to Share at LEAP Ahead 2022?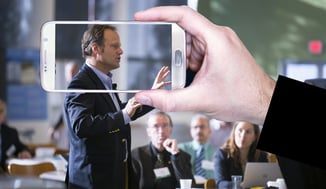 Going to conventions lets us learn about real-world use cases that we can replicate in our own companies. No doubt you have a few success stories that would be perfect for sharing at our next event in June 2022.

Even if you're just at the start of a training initiative, marketing plan, or new business relationship, let us know!

BlueVolt customers, please contact your Customer Success Manager (CSM) today and let them know that you're thinking about being a thought leader at LEAP Ahead 2022. Not a customer yet? We're still interested in your story. Email the BlueVolt Marketing Team and let's start a conversation.