Part Three of Our 4-Part Q&A with Jay McBain is Here!
In May, BlueVolt hosted the LEAP Ahead 2021 virtual conference where professionals shared thought leadership discussions about industry trends, success stories, and challenges. A highlight of the event included a keynote presentation by the Principal Analyst for Global Channels at Forrester Research, Jay McBain (JM), who talked about building stronger and healthier partner relationships with the next generation ecosystem learning and readiness strategy.
McBain has provided additional Q&A based on his speech from LEAP. Didn't see the session? No problem! We've included a shortened clip below to get you up to speed on these topics.
---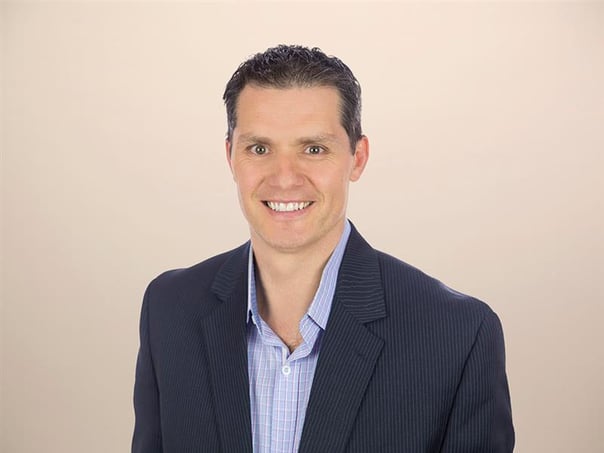 Q: As Channel Learning & Readiness (CLR) evolves and becomes less linear, why are personalization and customization so important?
JM: High-performing B2B organizations establish ongoing, persona-based partner enablement strategies, by partner type, that enable partners throughout the partner lifecycle. Partner enablement strategies must keep pace with the evolving needs of buyers as they look for streamlined, guided, personalized, and relevant engagement throughout the customer lifecycle.
The future of buying also affects partner enablement. CLR strategy must consider buyers' expectations of immediacy and desire for intuitive interactions, as well as how to enable partners to address these expectations in their indirect buyers and customers. Suppliers must establish enablement programs that prepare partners to meet buyers' increasing expectations for dynamic, in-the-moment engagement.
Buyers expect partners to be present and proactive during every moment of their journey, including all preferred channels and touchpoints, (e.g., self-service and eCommerce). Buying cycles and purchase teams may be expanding, but attention spans are not. Buyers are looking for increased convenience, quicker time to value, and more flexibility.
To support these expectations, CLR strategy should evaluate the ability of existing partner enablement programs to support buyers' need for immediacy and enable partners to meet buyers' increasing expectations for in-the-moment engagement. Establish partner opportunities for buyer self-service and opt-in for partner engagement whenever possible.
Buyers also want suppliers and their partners to demonstrate deeper buyer and customer understanding in every interaction. They want partners to not just understand every interaction, but also anticipate the buyer's next step, action, or interaction.
To support this buyer expectation, CLR strategy must revisit their partner enablement programs to ensure that personalization on the buyer persona and buyer's journey-level informs the enablement content, engagement, and more. They should also leverage direct investment in AI-powered technologies to provide partners with the next best action recommendations to support buyers' desire for more intuitive experiences.
---
Remember to follow the BlueVolt Blog for the next Q&As in this four-part series.
Click here to go to the BlueVolt Customer University and relive Jay McBain's entire keynote session from LEAP Ahead 2021.
---
What exactly is LEAP Ahead?
LEAP Ahead is BlueVolt's annual event that offers an opportunity for trades professionals to network and discuss industry trends, challenges, and success stories. Attendees of LEAP learn new strategies about leveraging product training to market, build brand awareness, and create stronger channel partner relationships.