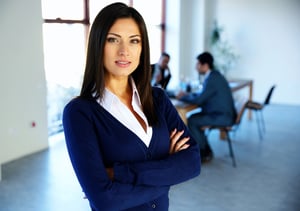 The Challenge:
Acuity Brands had an in-house Learning Management System for both internal and external users, but they wanted their content to reach new customers and meet them where they were. How could Acuity expand their reach to new partners?
The Outcome:
Acuity Brands kept their in-house learning platform, Acuity Academy, but also shared their content through the BlueVolt Sharing Center, reaching new partners and working with their customers' existing University structures.
The Story:
Acuity Brands, some of whose product lines have been around since 1892, is the largest manufacturer of lighting products in North America, housing many notable brands. Janet Cecchettini, Senior Manager of Lighting and Lighting Controls Education for Acuity Brands, has been in the lighting business for four decades.
Prior to Acuity, Cecchettini was with the Juno Lighting Group, which is where she first started working with BlueVolt. When her career path led her to Acuity, Cecchettini was happy to keep working with BlueVolt and creating e-Learning.
Acuity has had a University since 2004, but unlike most other BlueVolt Universities, it is hidden from everyone except the admins at Acuity and BlueVolt. Instead, Acuity uses the platform to share its content to the BlueVolt network.
"Acuity Brands has had our own learning management system for both internal and external users, but we understand that some of our partners that use BlueVolt want it to be the single content source for their users, so we really had to find a way to serve our content on multiple platforms," Cecchettini explained.
To this end, Acuity's University does not have a customer-facing University on BlueVolt; instead, they use it to share courses through the BlueVolt Sharing Center.
"We use BlueVolt to meet our customers where they are. Many users want to serve and consume content in one location, and to aggregate their data from all suppliers from a single source. The BlueVolt platform is designed to make it easy for these users to manage data from myriad providers, including Acuity Brands. We facilitate this for them by loading the content to our hidden BlueVolt University, and then sharing that content through BlueVolt with the Sharing Center."
Acuity not only shares with BlueVolt, but with other companies who have their own internal LMSs. Cecchettini commented that if she sent out individual course SCORM files to the admin for every platform, it would be impossible to keep track of and difficult to make sure that content was being regularly updated.
Instead, Acuity uses a third-party service called SCORM Cloud, which houses the content and gathers tracking data from all users, no matter the platform they view the content on. Together with BlueVolt data, they get information about who is taking their content. To date, Acuity has over 540,000 total enrollments. Since a formal initiative to focus on creating online learning in 2017, their average per-year enrollment has jumped by over 10,000 enrollments per year (from 15,000 to 26,000).
So why work with BlueVolt if Acuity already has an LMS?
"We want to be easy to do business with. Many of our customers made a commitment to BlueVolt, because BlueVolt really is the industry leader, especially in the electrical industry. We want to do business with [customers] where they are doing business and we have always found that BlueVolt is reaching customers that we want to reach, so we are leveraging that relationship with BlueVolt to reach those customers."
Cecchettini encourages others to take advantage of the sharing platform BlueVolt offers, whether to touch customers one already has, or to reach new customers.
"The Sharing Center makes it very easy to get that content out to a really large group of not just individuals, but spheres of influence," Cecchettini said. "There are obviously a lot of electrical distributors who have universities on BlueVolt, and the Sharing Center makes it simple to share our content with established customers who don't want to change the way they do business."
The Conclusion:
Acuity took advantage of BlueVolt's extensive sharing network to connect with people where they were, making them that much easier for clients to work with.
"The BlueVolt platform is very easy to use—which is saying something when you've worked with as many LMSs as I have," Cecchettini said. "To have a partner like BlueVolt helping us serve the content to those mutual customers is very important, because it really does make it easy to reach a large number of users; both existing and prospective customers."