Wright Tool: Front Line Sales Ignited
Highlights
Wright Tool wanted to expand the Wright Tool distribution chain
Sales reps faced challenges communicating value of products
Big D Bolt & Tool staff motivated to sell new hand-tool line after online training
Manufacturer Profile: A Heritage of American Innovation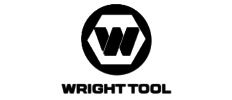 Wright Tool has been an innovator in the design and distribution of hand tools for over 80 years. Based in Ohio and providing high-quality, American-made tools, Wright Tool's sales strategy relies on a strong distribution channel to carry and support a line of high-quality hand tools for users around the world.
One of the challenges that Wright Tools reps face is communicating the value of their products. Selling a product that is made entirely in the USA, using a process designed to create the highest strength, and best quality, Wright Tools needs help getting distributors and end-users to look at their innovative products from a value perspective.
Challenge: The Perception Problem at a Distributor
Big D Bolt & Tool, a large distributor based in Texas, was carrying hand tools from a competitor. Big D's owner, Bob Coursey, had been looking at Wright Tools for years and was impressed with the innovative designs and Made-in-the-USA craftsmanship; he wanted to add their high-quality line of hand-tools to his distributorship. Coursey saw that the key to successfully adding the Wright Tools line to his offering was to get his salespeople behind the products.
"Even though I saw they were superior to what we were selling, I could not convince my sales team of the value," said Coursey, "They believed Wright Tool products were too expensive for our customer base."
"I had been calling on Bob for 10 years," said Tom Neal, the national sales manager of Wright Tool, "While we always had a good relationship, it hadn't resulted in any sales. Bob has always contended that his salespeople and their customers feel Wright Tools were too highly-priced."
How does a manufacturer with superior products and services get the message out to those in a situation like Big D Bolt & Tool? Wright Tool's sales team was doing all of the right things: calling on Big D Bolt & Tool regularly, attending the tradeshows that would put them in touch with their target customers, and honing their message to ensure their customers understood the quality of the product and the industry-leading service that Wright Tool delivers, but Big D Bolt & Tool wasn't biting. Things quickly changed when Neal introduced Coursey to Wright Tool's online training courses at a conference.
Solution: BlueVolt's All-In-One, Easy-To-Use Solution
Sphere 1 was founded with the intent of banding together the large number of independent tool and fastener distributors throughout the U.S. and supporting their connection with manufacturers. Very early on, the folks at Sphere 1 saw the competitive, sustainable advantage that online training presents.
At a Sphere 1 conference, Neal got the chance to show Coursey Wright Tool training courses on the Sphere 1 University platform (powered by BlueVolt). After a quick look at the online offerings, Neal was able to show Coursey a solution to the challenge of getting his sales team onboard with Wright Tools. The Wright Tool training courses in Sphere 1 University solved two challenges for distributors in his predicament:
Quick and easy course delivery to get the message out about products.
Incentives in the form of $BlueBucks: course completion rewards that are instantly redeemable for virtual gift cards at hundreds of retailers, such as Foot Locker, Sears, and more.
With a simple, one-step sign-up procedure, all of the Big D sales staff were registered with Sphere 1 University and began learning about the Wright Tool line to earn the rewards they wanted. In short order, every Big D employee took Wright Tool courses and Coursey began to hear the feedback from his previously skeptical staff. "$BlueBucks really encouraged my sales team to go online and complete the courses," he says.
Result: Big D Bolt & Tool Climbs on the Wright Tool Train
Over the course of a couple of months, the Big D sales force took the courses about Wright Tools and the conversation changed. "After the sales team began doing the online courses, one by one they began telling me that we should start selling Wright Tool products," said Coursey, "The training really illustrated how Wright Tool was better and they understood why the product made sense for our customers. The training courses gave my employees the same excitement about the products that I received when I went to the shows."
"Because of the BlueVolt online training program, we replaced our current offering with Wright Tool products."
– Bob Coursey, Owner Big D Bolt & Tool