W. Va. Electric: Double-Digit Sales Increase
Distributor Profile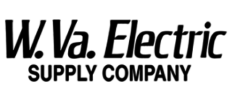 W. Va. Electric Supply Co. has a clear understanding of what they do: We serve our customers' electrical needs through our offering of high-quality products, comprehensive selection, and superior service.
The first two elements of that statement are essential to any distributor who wants to stay competitive; find the best quality products—those your customers demand—and make sure you keep them on hand for the customers who need them. The last piece of the equation is the part that differentiates any company from the competition; superior service. It's easy to say, but what does it mean?
From W. Va. Electric Supply Co.'s perspective it means that not only will their staff be able to fill orders from that comprehensive selection of high-quality products, but they also must have a deep and extensive knowledge about those products. If a distributorship presents itself as a center of expertise, the customers will come to rely on them for the latest in product and service knowledge. Trust is the key factor that contractors lean on in their relationship with a distributor and W. Va. Electric Supply Co. knows that trust is earned over time by providing their customers with the expert knowledge they need when making decisions.
Challenge
When the key variable in a business is what the staff knows, supporting their ability to learn about products is paramount. It's pretty easy to make the connection between staff's knowledge level and the potential increase in sales that goes with upping that knowledge.
W. Va. Electric knew it had to address the WIIFM factor (What's In It For Me) to ensure its employees pursued learning. That's where $BlueBucks came in. BlueVolt's $BlueBucks built-in incentive program provides learners rewards for successfully completing online training.
Solution
W. Va. Electric Supply Co. jumped into the training arena with BlueVolt's LMS and went the whole nine-yards, employing $BlueBucks to reward their staff with gift cards redeemable at hundreds of retailers. It also created a similar series of awards to reward the highest achievers.
All staff were eligible to complete courses online for their $BlueBucks reward, while also making themselves eligible for both achievement-level awards, drawings, and prizes. By focusing on the key factor they could influence, W. Va. Electric is creating a staff of experts and building trust with the customers they rely on for their success.
Results
In the end, W. Va. Electric's staff are rewarded for their efforts to be knowledgeable and provide superior service, its customers are getting the expert knowledge they rely on, and the company is seeing an increase in its revenues.
W. Va Electric Supply's efforts are paying off in double-digit sales increases.