Sphere 1: Educating Distributors on Product Advantages
Highlights
Sphere 1 University connects manufacturers with distributors.
Manufacturer Wright Tool used $BlueBucks rewards to motivate participation in its product training.
Distributor Big D switched from a competing brand it had carried for 10 years as a result of the training.
Customer Profile: Achieving Competitive & Sustainable Advantages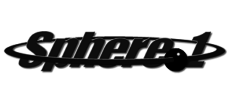 Sphere 1, Inc. was formed in 1999 to maximize the strengths of independent tool & fastener distributors throughout the United States. Today Sphere 1 serves over 100 member-owners with more than 445 locations nationwide.
Challenge: Making an Informed Decision
For the last 10 years, Big D Bolt & Tool had carried a line of hand tools manufactured overseas. The owner, Bob Coursey, wanted to consider Wright Tools for his distributorship, but needed to get his salespeople behind the products.
"Even though I saw that they were superior to what we were selling, I could not convince my sales team of the value," said Bob Coursey, owner of Big D Bolt & Tool. "They believed that Wright Tool products were too expensive for our customer base."
"I had been calling on Bob for 10 years," said Tom Neal, the national sales manager of Wright Tool. "While we always had a good relationship, it hadn't resulted in any sales. Bob has always contended that his salespeople and their customers felt that Wright Tools were priced too high."
Solution: Making Training Attractive to Sales
At a Sphere 1 conference, Neal got a chance to introduce Coursey to Wright Tool online training courses on Sphere 1 University. Coursey was impressed and showed the online courses to his sales team back home. Wright Tool University offers $BlueBucks, a BlueVolt incentive that rewards course completion with credit towards gift certificates to thousands of stores.
"$BlueBucks really encouraged my sales team to go online and complete the courses," said Coursey. "Some employees that typically don't work after hours were even completing the courses at home."
Every Big D employee took Wright Tool University courses.
Results: Wright Tool Earns Another Distributor
"After the sales team began doing the online courses, one by one they began telling me that we should start selling Wright Tool products," said Coursey.
"The Web training really illustrated how Wright Tool is better and they understood why the product made sense for our customers. The training courses gave my employees the same excitement about the products that I received when I went to the shows."
"Because of the BlueVolt online training program we replaced our current offering with Wright Tool products."