Klein Tools: Syndication Increases Reach
Highlights
Klein Tools University featured world-class training, yet course enrollments were still below company expectations.
BlueVolt responded by syndicating Klein Tools University with seven association universities to help grow visibility and exposure.
Klein Tools course enrollments more than doubled in just months.
Manufacturer Profile: Dedication to Quality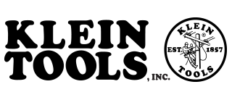 Klein Tools is a leading manufacturer of professional hand tools and occupational protective equipment since 1857. The company makes more than 3,000 tools and accessories, including pliers, cable and bolt cutters, wire strippers, fish tapes, conduit benders, drill bits, insulated tools, gloves and many other high-quality products.
Klein Tools' dedication to quality and innovation continues with products available for professional tradesmen worldwide. Klein Tools University (www.KleinToolsUniversity.com) is an online training resource for professional tradesmen in the electrical, construction, telecommunications and electronics fields. Launched in 2008, it provides training on Klein Tools company history, products and product applications.
Built on the BlueVolt® learning management system (LMS) platform, courses come alive with a mix of video, interactive instruction, and testing designed to engage the user and present information in a useful way. "Our goal for Klein Tools University was to reach both an internal and external audience," said Steve Ratkovich, director of training at Klein Tools. "Capturing our company's legacy knowledge for future employees was our main internal training goal, and communicating our value proposition and general product knowledge to our customers was our main goal for external training."
Challenge: Operate Its Own LMS
Before Klein Tools partnered with BlueVolt, it had attempted to operate its own learning management system. But the platform did not easily accommodate the endless mix of operating systems, browsers, preference settings, and set-up variations found on customer computers. Resources intended for content development were instead being diverted to troubleshoot technical problems. Also, although Klein's free online training offerings were excellent, industry awareness of the site and course enrollments were not meeting expectations.
Solution: Syndication on BlueVolt
Recognizing the need for an expert solution, Klein Tools turned to BlueVolt for answers. "They really delivered," said Ratkovich. "When we chose BlueVolt to host Klein Tools University, the technical barriers completely disappeared. Now our training customers can access Klein Tools University from anywhere, using any computer, and be guaranteed a seamless experience. That's exactly what we needed at Klein Tools. We wanted to focus our attention on developing high-quality training content instead of worrying about the delivery system."
But even after teaming up with BlueVolt, Klein Tools still faced the challenge of building industry awareness for their new eLearning program. "We operated with some success, but we wanted a larger reach and we weren't sure how to get it," said Ratkovich. "We tried to draw people to Klein Tools University by providing world class training, but great content alone wasn't enough. We just weren't getting the traffic we expected. We needed a better way for people to find us."
Once again, BlueVolt offered a solution. By sharing training courses with other online universities also hosted by BlueVolt, Klein could dramatically multiply customer exposure to Klein Tools University without piling on advertising costs. Klein agreed and BlueVolt arranged seven course syndication affiliations for Klein Tools, including NJATC University, IMARK Group, and Sphere 1.
The results were impressive: Klein's course enrollments more than doubled in just months. "Since we serve entire industries, we can help customers like Klein Tools share their courses with a wider audience very easily," said Lisa Bordeaux, director of sales and business development at BlueVolt. "When Klein chose to syndicate their courses with other association's universities, they exposed those courses to hundreds more people. Each university benefits from the syndication. Klein Tools University is now reaching a larger audience and unique and valuable courses are added to the association universities."
"BlueVolt allows companies to focus on what they are good at, which is telling their own story," Ratkovich adds. "By doing what they are best at, which includes running a leading edge LMS that enables companies to cross-connect and build additional exposure through course syndication, BlueVolt ensures that end users have maximum access and a seamless online experience."
Result: Visibility to Reach Training Customer Base
"Syndication finally gave Klein Tools University the visibility it needed to reach our training customer base," said Ratkovich, "Another clear advantage of syndication is administrative efficiency. We have the ability now to receive feedback and edit our courses no matter where they are mirrored. Before BlueVolt implemented the current course syndication feature, we had to duplicate our course files if another university wanted to use them. There was no simple way to edit or update a course without repeating the effort at every university where it was being shared. We also had no reliable means for accessing data on enrollments and completions for shared courses. Now there is one central control point, one repository for everything. Updating courses is quick and easy, and we can get the customer data and feedback we need. BlueVolt's new syndication feature saves client companies many unnecessary steps."
"Speaking as a business person always concerned with the bottom line, I can tell you that there has been a positive impact. Our syndicated presence in the BlueVolt extended enterprise is getting us a lot of attention."
-Steve Ratkovich, Director of Training, Klein Tools