Hammond Power Solutions: Training Costs Reduced
Highlights
Reach the right audience
Share courses with IMARK
Reduce cost of training
Manufacturer Profile: Do-It-Yourself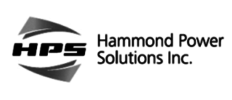 Hammond Power Solutions had been using Articulate for a while to develop their own course content and deploy to a server. They liked the control they had over their content creation, but were encouraged to take a look at BlueVolt for the opportunity to more easily share courses with IMARK University, the leading course provider to the distributors they most wanted to connect with.
Previously, Hammond used an IT staffer and his time to manage the backend issues with deploying a course to their company website. With the switch to BlueVolt, Kristen Hinzel, Hammond's marketing coordinator, found that she was able to deploy courses herself. She was pleasantly surprised to find that she could also add in supporting materials, in the form of PDFs, and other documents.
Challenge: Put Your Money Where It Makes More
Where they had spent a large portion of their time and effort deploying courses, Hammond now found that they could focus on what they knew best, their products and offerings, while shifting the IT admin tasks to BlueVolt's easy-to-use LMS. "Additionally," Hinzel said, "sharing courses with IMARK is very easy now and includes no IT overhead. I simply upload the course into a shared folder and then email IMARK U and let them know it's ready to go."
The cost reductions are another bonus. "We cut costs. Now we pay for the $BlueBucks program only. No more administration fees," added Hinzel. Instead of spending money supporting technology, BlueVolt's $BlueBucks program is helping Hammond shift that cost-outlay to an incentive program that offers a return. The money spent on administration fees, is now going directly into an incentive program that is driving Hammond's target audience to complete more courses on Hammond's product offerings.
Solution: BlueVolt's Whole Package
Where they had developed their own courses and deployed them with quizzes before, Hammond found that they could still do all of that, and add in supporting materials, and design a certificate program that provided learners with a clear path to follow.
Adding in a certificate program is one way to encourage users to return regularly to your course offerings. Many companies also find that the certification offering helps solidify their position as an industry leader. A well-thought-out certification program is a way of sharing industry-expertise and establishing a relationship with customers that goes beyond selling a single product.
Results: LMS Helps Employees and the Business Achieve Goals
Making the switch was easy, especially with the quick and responsive support provided by the BlueVolt staff. Hammond's staff was happy to find that they still maintained control over their course content. In addition to still being able to deploy the courses and quizzes they had previously offered, now with BlueVolt's solution, Hammond is able to offer supporting materials, downloadable by the course-takers, a certification program that guides learners through the essential courses, and the $BlueBucks incentive that keeps them coming back.
"We cut costs. Now we pay for the $BlueBucks program only. No more administration fees."
-Kristen Hinzel, Hammond Power Solutions