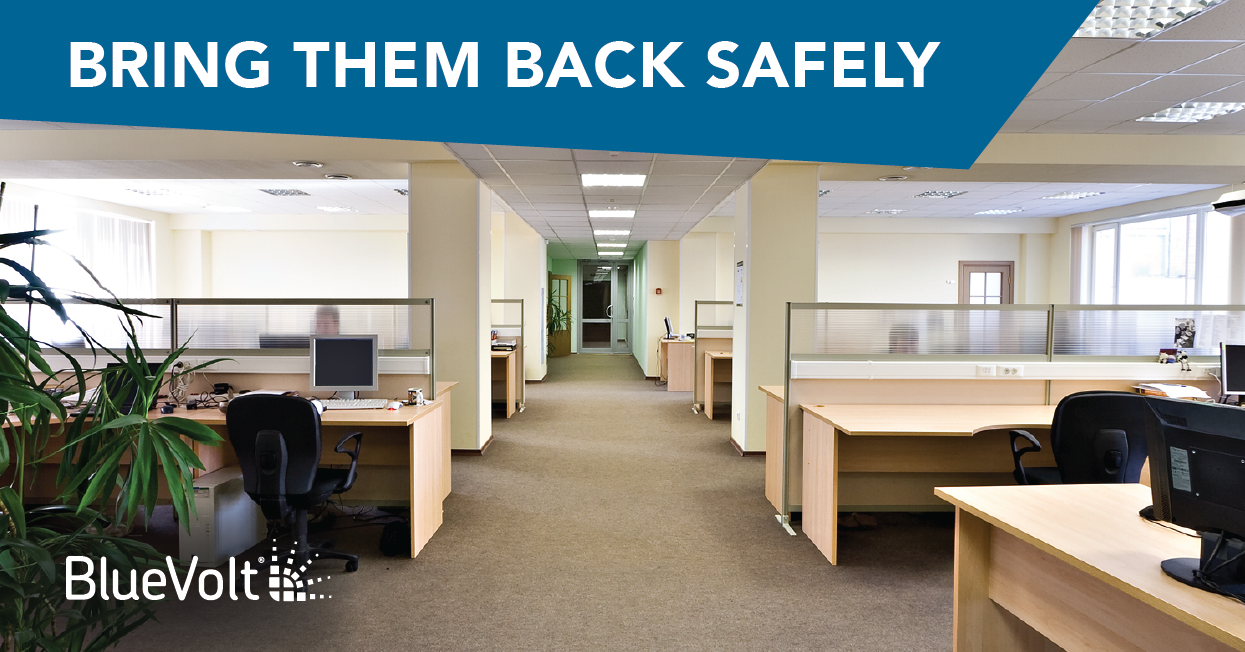 Facilities Compliance
COVID-19 has made facilities compliance a challenge for many companies around the world and now more than ever it's on the agenda of every professional. BlueVolt will help you tackle this topic, helping to set expectations and potential risk to your business.
Courses available on*:
Planning for the Return to the Workplace

Safety, Health, &

Well-being

Business Requirements and Work Arrangements

Bringing Employees Back to Work

Facility Readiness and Reconfiguration

Ongoing Management and Workplace Evolution

Continuous Response and Readiness

Communications
Educate your employees and tenants while tracking compliance and understanding with real world assessments to ensure your business stays in business.
With so much uncertainty still ahead of us, it's hard to plan with confidence. Working together can benefit all of us to create a safe and healthy return to work.
Contact BlueVolt today and let's get safely back to work!
*BlueVolt offers custom course creation tailored to your business.