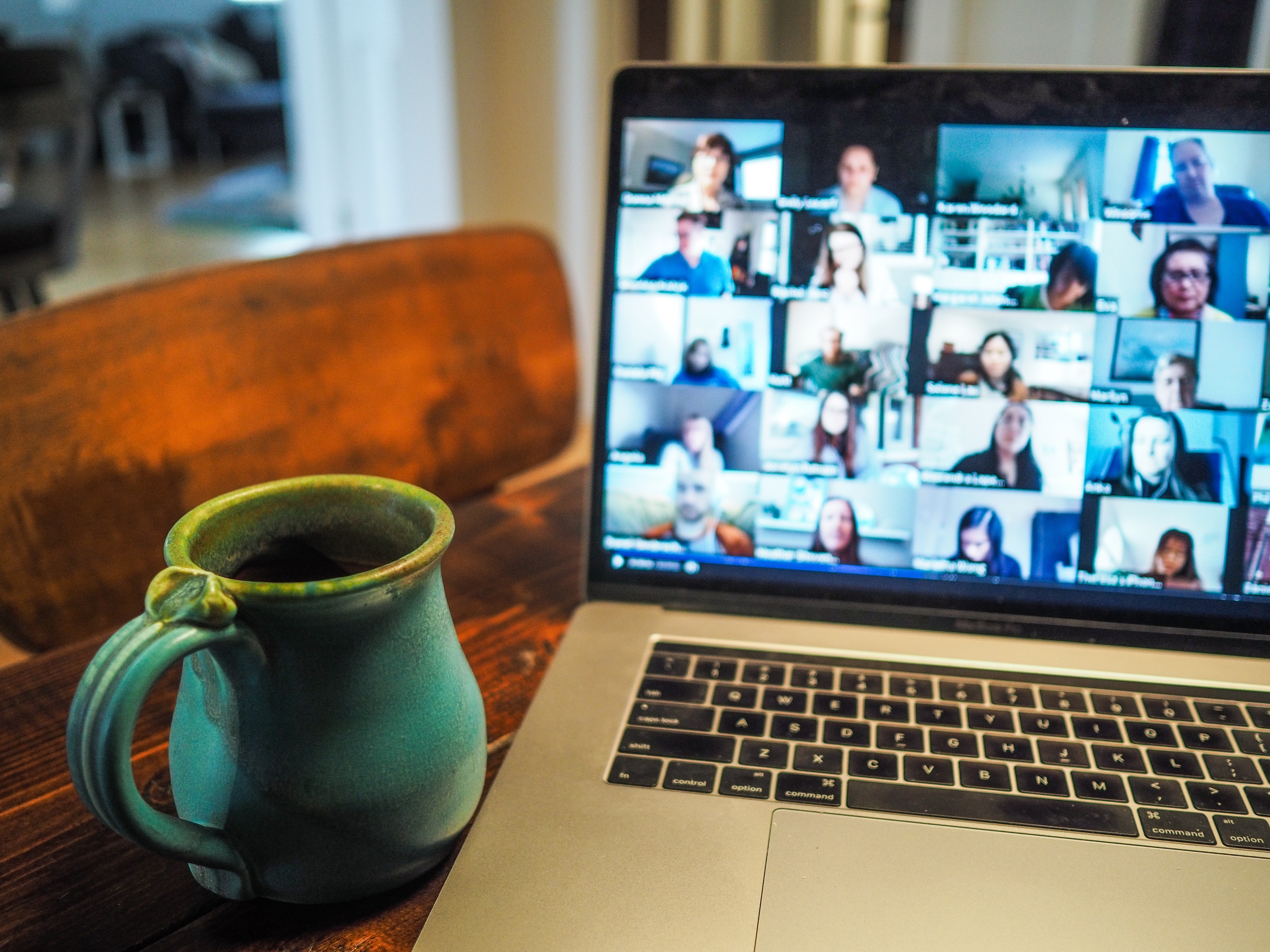 "BlueVolt was instrumental in helping us make the shift from instructor-led training in the classroom (ILT) to synchronous virtual instructor-led training (VILT) within our university. Because of the BlueVolt Learning Management System (LMS), we had the ability to shift immediately from classroom delivery to online delivery and implemented it during the pandemic, which was fantastic timing," said Director of Education at Platt University Gary Ewer.
---
Way back in the 'before times' (before March 2020), supplier training looked much different. It usually involved a person dressed in a suit, offering a 'Lunch and Learn' and a box of donuts to six people in a conference room. An hour-long, generic presentation was shared and the material was probably forgotten by the next day.

Then the global pandemic hit.

The training dynamic has rapidly shifted from a strictly in-person teaching method to completely virtual, and now to a mix of the two—the word for 2021—a hybrid. But how will this shift change how distributors operate in the future? How will these changes that have touched many aspects of life impact distributors and the way that they share product training?

Gary Ewer, director of education at Platt University, highlights 6 product and sales training trends that distributors can expect as companies transition into the post-pandemic world.
---



The Complete Shift to Virtual Training for Distributors
While online training has existed for a long time, during the lockdown, companies were forced to rely on it completely. This switch required some companies to fully transition their platforms.

In 2019, Platt University provided 10,000 hours of in-person classroom training. In 2020, these numbers dropped to 1,300 hours. Travel for the 500-600 (in-person) learners to their two learning center headquarters located in Beaverton, Oregon, screeched to a sudden stop, and Platt University was forced to reconfigure their training program.

"Our learning management system has existed for 14 years, logging 21,000 hours of asynchronous product training in 2019 and dropping only slightly in 2020 to 19,500," said Ewer. "We worked from March until September 2020 to move our in-person college credit sales training courses to a virtual, online, synchronous format."

He continued, "BlueVolt was instrumental in helping us make the shift from instructor-led training classroom training (ILT) to virtual instructor-led training (VILT). We were able to quickly shift to the virtual BASE sales program format within our BlueVolt LMS where we can easily track virtual training progress. It was fantastic timing and a true blessing. We believe that Platt University gives our company a competitive advantage within our industry."
Content Training Tailored to the Customer
As people continue to absorb the plethora of information available at their fingertips, supplier training must be more digestible in order to keep customers engaged. The hour-long in-person presentation could now be broken into shorter bursts of information available online. This approach is more conducive to the modern learner's lifestyle and gives them more control over their time.


Platt University decided to offer the previously in-person Branch Advantage Sales Education (BASE) five-class program completely online through Platt University, so learners could continue to earn college credits at Clackamas Community College. The course content was edited from eight hours to four hours, while maintaining the original 15 college credits. and credits changed from 15 to 10 credits. These courses cover customer service, branch sales, telephone sales, outside sales, and selling through technology.
"At first, our instructors were not thrilled about teaching online courses," said Ewers. "Many of our younger instructors helped ease the more senior instructors into the Microsoft Teams environment where they gained technology confidence and eventually were fully capable of teaching their classes in a digital environment."


Leveraging Online Training to Increase Team Compliance and Visibility
Employees are now accustomed to learning online, which makes it's easier to implement training into daily schedules. Learner progress and course completions can be easily tracked, leading to better-trained employees. Trainers can also verify which training courses work best. As courses become more tailored for specific purposes, online training ensures more effective learning opportunities.

Gaining Better Feedback from Personalized Learning Opportunities
Another benefit to online learning is that classes with lower enrollment numbers that would normally be canceled, could now still meet.


"We were able to offer a smaller, more personal virtual classroom experience, with 10 people in an online class instead of the usual 20 required for in-person learning. The BASE Introduction to Outside Sales was very small—between three to five students—which meant they were able to role play and get one-on-one instructor attention and feedback that is usually not possible."

Reducing Overhead Expenses Through the Hybrid Switch
The primarily in-person training facility saw huge financial savings by switching to an online platform during the pandemic. Learners commented that much time and energy was saved since they could take classes from their home offices. "Since we were not spending money on travel or lodging to the Platt Electric Distribution Center, we saved at least a half-million dollars," said Ewers.
Using Training to Invest in Career Growth & Mobility
Flexibility is a key component in online product training and operational training, offering learners a sense of control over their learning style and time while still completing required courses. Suppliers who offer career track courses show they are investing in the learner.


When a warehouse worker completes courses geared toward moving out of the warehouse and into a counter sales track, for example, their manager can track their progress and see that the team member is taking ownership of their development process. These types of courses can also be tied to performance reviews as they show initiative and measurable results.


---
Will Distributors Adopt These Changes for the Long Haul?
Companies have seen a mix of results from the virtual training shift with some permanent changes planned for the future. "When students travel to our distribution center for the initial BASE 1 course and see it for the first time in person, it's often a motivating and life-changing experience," said Ewers.


"We will probably return to offering that course in-person but will likely provide BASE 2-5 online. While the pandemic pushed our employees out of their comfort zones, it has proven to be a great opportunity for us to take training to a new competitive level."