What exactly is a Learning Management System and why would you want one?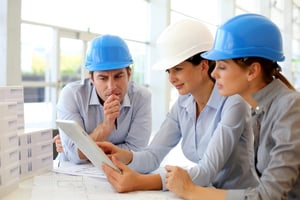 A Learning Management System, or LMS, is a software application or web-based technology platform that delivers and tracks eLearning courses and training programs online.
As companies grow larger and larger, an LMS is the most efficient method to ensure your employees and your channel are trained and ready for action.
If you've ever taken product training at work on a computer, watched a video on a new business procedure, or clicked through slides about a new product and took an online quiz, you were probably using a Learning Management System (LMS). The LMS has been around quite a while, but its adoption as a valuable business tool continues to rise. Just three years ago, there was a 73% increase in the number of US corporations using online learning versus the number in the mid-90's.
There are many benefits of using an LMS to train your employees and/or channel. Here, we list the top four:
Cost Savings: Eliminate the hassle and expense of coordinating schedules for in-person classes
Consistent Knowledge: Share program materials and evaluate learning by uniform standards
More Flexibility & Accessibility: Learners decide their own learning pace
Improved Insights: Learners and administrators can track progress
Many organizations are finding that putting their training online makes it easier for everyone involved; the learner, the program manager, or anyone who uses education to achieve business goals. Learners get to take the courses when and where it best fits with their schedule, instead of a prescribed time and place. Administrators can simply track their learners' progress and quickly assess who needs more help and who is ready for the next level. Even professional trainers and salesforces, people who travel around the world meeting with individuals and groups to introduce new products and processes face-to-face, benefit from eLearning as they can deliver much of it online.
Additionally, an LMS is used to deliver all kinds of training:
Product Knowledge
Professional Development
Technical/IT
Compliance
Sales
Leadership Development
Performance Management
If you have a hand in your organization's training program and are interested in learning more about the benefits of an LMS, we'd be happy to show you ours – please ask.