Save the Date for LEAP Ahead 2021
On June 15, 2021, the 10th annual LEAP Ahead conference goes live!

Register with promo code EARLYBIRD and get full access to the event for just $99.
Use the promo code before it expires!

---
Top 3 Ways to Get the Most from Your Virtual Conference + LMS Experience

To keep everyone safe, we are hosting our live event online. LEAP participants will experience all event activities through Zoom and our BlueVolt learning management system (LMS) platform.

Even though we've all spent more than a year in Pandemic World, we may not all be used to attending virtual conferences.

To get the most from an event online, we wanted to share our three best practices for getting value from your virtual event experience.

Register Early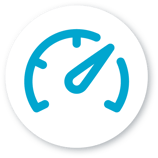 Most conferences, including LEAP Ahead 2021, offer better pricing to early registrants. Promo codes or early registration periods don't last long, so act quickly to get the best deal.

Besides saving money, early registrants get emails about the inside scoop for the upcoming event. You'll be the first to know about confirmed speakers, activities, networking opportunities, and more.

Plan Your Virtual Experience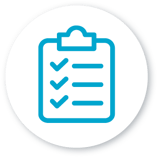 By getting on the early registrant email list, you'll receive sneak peeks into the upcoming presentations. Knowing the topics beforehand can help you pick which sessions you want to experience.

For instance, at LEAP Ahead, our participants can customize their virtual experience by choosing the events most important to their professional needs.

And, since this is a virtual event, all live sessions will be recorded and accessible afterward — that is a significant bonus you don't always get at in-person events.

Access All Your Exclusive Extras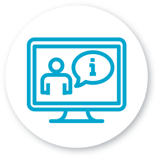 Attending live sessions at a virtual conference can provide you with valuable information, but what else do you get?

After all, you'd be getting swag, networking opportunities, and activities at an in-person conference.

Event runners understand that while they can't provide in-person perks, they can provide participants with added value. For example, all LEAP registrants will get exclusive access to prerecorded fireside chats delivered by leading industry experts.

These videos are not available anywhere else. They share stories about how manufacturers, distributors, buying groups, and others have handled the challenges of 2020 and pivoted toward success.

These are the types of business insights that no one wants to leave on the virtual table!

Register for LEAP Ahead 2021 Today!

Put these top three best practices into action when you attend the LEAP Ahead 2021 conference on June 15. The event is open to our customers, partners, prospect, and the public. Follow this link and register today.