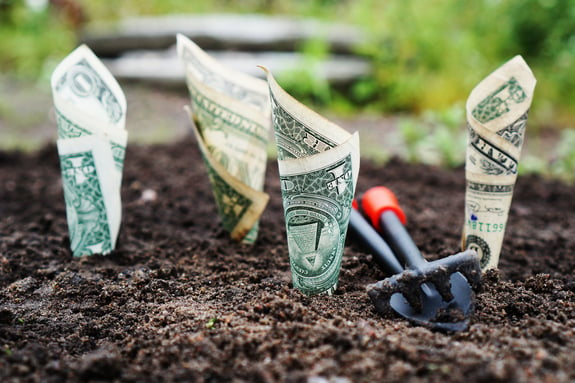 People assume that higher course enrollment rates are the only return on investment (ROI) for offering product training incentives.
They're only half right.
Offering incentives for people to complete product training courses will increase your enrollment rates, but it also impacts how those learners sell and purchase your brand.
BlueVolt combed through and collected data from 2020 to review how customers leveraged our $BlueBucks incentive program. Our findings have highlighted some enlightening trends implying that the ROI of product training is far wider reaching than previously believed.
We've collected all our data and presented it in the Insights Report, which we sent out to customers. Click on the button at the bottom of this blog to receive your complimentary copy today.
For now, let's examine those ROI trends in detail.
---
Where Are Learners Cashing in Product Training Incentives?
In a previous blog, we proved that incentives really do work for increasing enrollments. BlueVolt's incentive program, $BlueBucks ($BB), is a dollar-for-dollar program used by the majority of customers. Our research uncovered how the number of $BB offered impacts course completion rates.
When learners want to cash in their $BB, they turn them into gift cards usable at their preferred retailers and restaurants.
Our data combined with a survey of our learners showed that nearly 65% of all $BB incentives redeemed were used at home improvement and retail stores.
When looking at products purchased at these locations, learners were redeeming their incentives to buy items from the following five categories:
Tools
Lubricants
Ladders and Storage Systems
Safety Gear and Tools
Consumables
Does Product Training Impact a Learner's Personal Buying Habits?
While it makes sense that professionals in the trades industries would buy related goods, our research team took their investigation one step further to ask specifically why they were purchasing these products.
Thanks to our data tracking and our survey, we were able to show that about 68% of product purchases were influenced by product training courses taken within 30-90 days from the date of purchase.
In other words, BlueVolt learners are becoming buyers of the brands they learn about.
The ROI on training becomes twofold: 1) Each learner becomes a brand ambassador that amplifies the message to prospects; 2) Learners know and trust the brand benefits so well that they cash in their personal incentives to buy these products.
---
Curious about More Product Training Trends from 2020?
BlueVolt customers have already received their complimentary copy of the BlueVolt Insights Report. If you have not, please reach out to your Customer Success Manager.
Don't forget to check out our related post, Do Incentives Really Work for Product Training & eLearning?
Even if you're not a customer, you can still get a copy of this report, filled with information about incentive best practices, training ROI, course aging factors, and how product training impacts sales. Click the button below to download your copy of the report today.