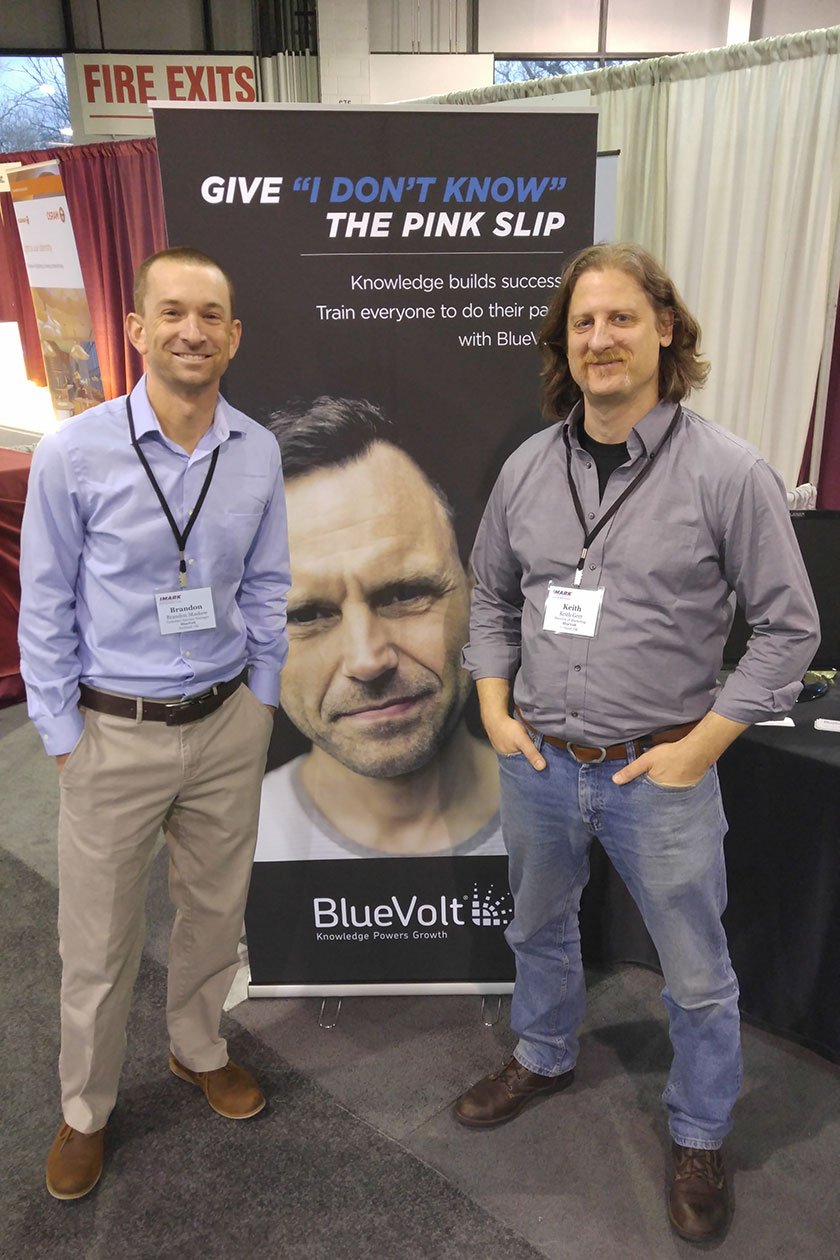 Last week BlueVolt had the pleasure of attending the annual IMARK Showcase 2016 in Chicago, to show our support for IMARK University powered by BlueVolt.
Customer Success Manager Brandon Maskew and Marketing Director Keith Gerr worked the floor for 3 days to make sure IMARK distributors members are getting the most out of their eLearning to enable them to sell the most product, and to encourage the manufacturer members to engage more with the online University and add more courseware.
It was 3 days full of meet-and-greets, in-depth customer talks, and informative table meetings - where they got to meet many fun IMARK members. BlueVolt's goal was to work with everyone to convey the value that online training brings to the top line - and encourage participation across the board.
Thanks for an awesome event, IMARK - we're proud to power your University!