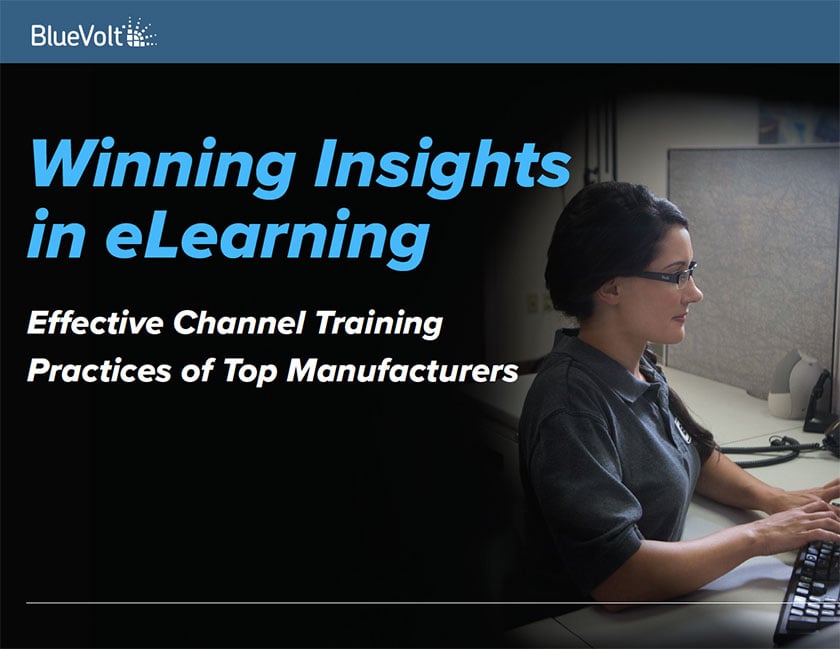 To grow channel sales, elearning can be one of the greatest tools in your arsenal.
Scalable, affordable, and able to deliver anywhere and at any time, elearning is a standard practice of many top manufacturers across a variety of industries. These manufacturers regularly employ channel training practices to build mindshare, to increase brand advocacy, and most importantly, to make sure their products are recommended over their competitors.
What are Channel Training Practices?
So why should you care about channel training best practices? These practices are methods that companies use to train the people in their extended sales channel. Manufacturers rely on distributors, wholesalers, or manufacturer reps to sell to their target market. A significant portion of their revenue is derived from strong channel partner relationships. Many people who are responsible for representing and selling in a manufacturer's product are employees of the channel partner - and do not work directly for the manufacturer itself. So sales success is dependent on the performance of these channel partner employees. Yet properly training the people who are outside of their organization and are responsible for selling to the end user is often undervalued. Manufacturers spend millions on developing and marketing new products, but underfund training some of the people who can have the most direct impact on their sales growth.
What advice do BlueVolt's top manufacturing customers have about building an elearning program?
Learn what they are doing. Download your free insights-driven guide below: