We invite you to join us on June 18th and 19th 2019, as we proudly present BlueVolt's 8th Annual LEAP Ahead Learning Conference.
LEAP Ahead 2019 will focus on neuroscience and the power of storytelling - From Science to Business. The two-day event will be filled with inspirational speakers and hands-on workshops focused on brain science, marketing your training, the power of the story in curriculum design, and practical ways to define and communicate the return on investment of your training programs.
Go to our LEAP 2019 event page for all the details. To whet your appetite here are some of the speakers you'll hear from:
Patrick Renvoise: Chief Neuromarketing Officer at SalesBrain, on what we can learn about sales from the frontiers of brain science
Hadiya Nuriddin: Chief Executive Officer, Focus Learning Solutions, on selecting and shaping compelling stories for learning
Lisa Ann Edwards: Partner, Bloom Technology Institute, on her "MoneyTalk" methodology for quantifying and presenting Return on Investment
Juliana Trichilo Cina: Managing Director, Smart Self, on Marketing your University
Along with an opportunity to learn from and interact with your partners at BlueVolt and an array of colleagues, LEAP Ahead 2019 will be a must-attend event. You will find the full agenda and much more on our LEAP Ahead website.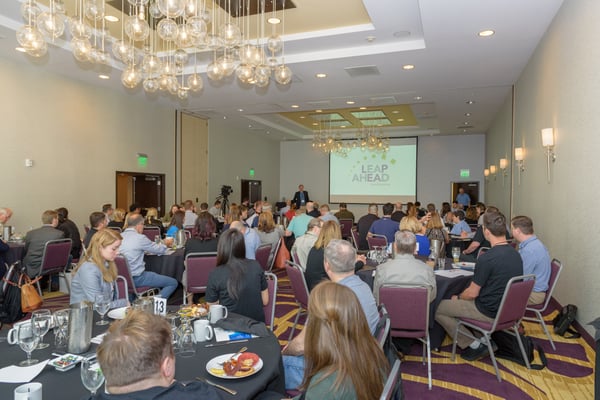 We're excited to welcome you back to beautiful Downtown Portland and can't wait to have you with us!