Earlier this week, BlueVolt customers received a personal invitation to the upcoming Summer Release Webinar. In case you missed it in your inbox:


Summer Release Preview Webinar
Date: August 24, 2021
Time: 9:30 AM (PST)
(You will need a Zoom account to complete registration)
---
What Customers Will Learn During the Release Webinar
Vice President Gaven Singh and Director of Product Ian Schray will take customers through a release preview demo of the following features.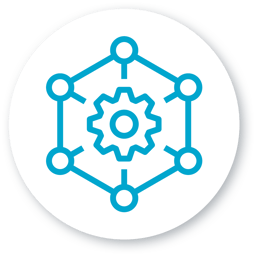 Automation Suite MVP
Looking for ways to streamline your BlueVolt-powered University admin duties? Automation is your answer! In this MVP rollout, customers will learn how to set up rules in the system that will automatically enroll group members and courses, add courses to categories, and so much more.




Sharing Center Workflow Enhancements
Distributors and buying group administrators — Want a faster way to sort through your "Courses Shared with Me" section on the dashboard? We've added filters that will let you drill down by category column. Find what you need in a fraction of the time with these new filtering capabilities.


Smart Categories
Distributors and buying group administrators — Interested in adding a bunch of shared courses to one category all at the same time? Stacking on top of the Sharing Center Workflow Enhancements, BlueVolt has designed a way to create new categories and mass-add shared courses to them.


Branding-Multiple Language Support
Want to scale up your BlueVolt-powered University to meet your global language needs? We're now adding UI translation capabilities for any language supported by Microsoft API. Additional translations services for course materials or any manually-entered information are also available.


Analytics 1.5
Do you love digging through the data to prove how your training strategy drives your sales growth? Check out the latest phase of the BlueVolt analytics dashboard, offering enhanced visuals and more precise filtering tools. The demo should also showcase some new sharing network metrics that can provide a clearer view of audience reach, new user subscriptions, and more.


---
Don't Forget to Register for the Summer Release Webinar
Customers, make sure to go here and register for the webinar happening next week on August 24, 2021. There will be a Q&A session during the final 15 minutes of the session.

As we get closer to the official release date (August 31, 2021), we will also be posting and emailing updates about the Summer Release, so stay tuned!