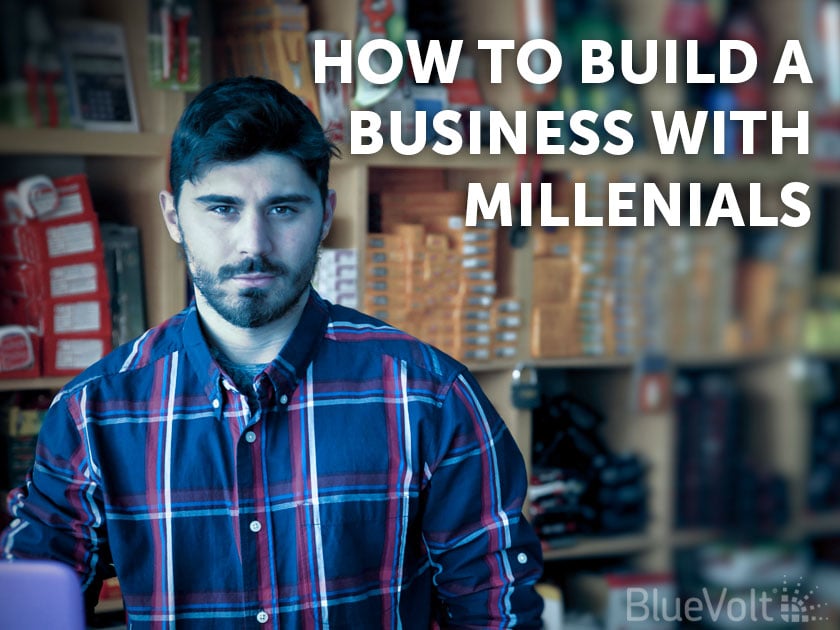 The American workforce is undergoing one of the biggest demographic shifts in 70 years. It is estimated that 15-20% of the workforce will be retiring within the next decade - leading to a loss of valuable tribal knowledge and amassed skills. Companies everywhere will experience a mass exodus of qualified workers. To counter this, the workforce is experiencing a mass influx from the younger demographic: the Millennials and Gen Z'ers.
What is a Millennial?
Millennials get (sometimes unfairly) a bad rap as potential employees: inexperienced, difficult to work with, egocentric, overprotected. Business owners struggle with hiring people from this generation, citing issues related to organizational fit, work ethic, and communication. But therein is the entire future of business: the Millennial worker.
In 2015, 18-34 year olds (AKA Millennials) for the first time in history, surpassed all other generations as the largest demographic in the U.S. workforce. Today, 1 in 3 workers is a Millennial within that age group. This is the group of eager young employees graduating from high school and trade school, new college graduates looking for entry-level positions, young workers changing jobs or industries, people out of work or stuck in part-time positions, your son or daughter to whom you someday will entrust your entire business.
Replace a Baby Boomer with a Millennial, Create a Skills Gap
Baby Boomers, born 1946-1964, are reaching retirement age and leaving the workforce. Even though they are waiting until they are older than previous generations to retire, the loss of this generation from the workforce is projected to decimate the decades of accumulated knowledge and hands-on experience. Millennials just aren't bringing these assets the table - and businesses are experiencing a significant skills gap as their employee demographic shifts younger.
How then, to build a business with new, younger employees who lack the exact skills that are departing with your seasoned personnel?
And how do you attract, train, and retain Millennials - who will be the future of your organization - when they are so different from the other generations that came before?
1. Attract Millennial Workers by Promoting Aspects of the Job That Appeal to the New Workforce
In order to appeal to this demographic, shift the emphasis onto what you offer to help build skillsets and careers. Millennials not only expect that their first job will offer training, but also say that jobs that offer comprehensive personal development and training programs are more attractive. In our 2016 Voice of the eLearner study, we found that a survey of 325 Millennial workers at distributors said that they preferred online training over any other format (webinars, classroom, lunch & learns) - because of the self-paced nature of online courses that matched their learning style (72%). If that's what they want, give it to them. Make sure you build out a training program that is appealing to younger workers entering the workforce - everything from information applicable to their jobs, to soft skills training like sales skills, communication, and time management. With a program in place, you can write a job ad that says that you offer a robust training program geared to give valuable skills to young people - and grow them in their careers.
2. Hire Millennials Based on Desirable Personality Traits, Not on Required Experience
This is precisely the approach that Platt has taken when it comes to hiring. "What I don't find a lot of is people who have a 10-year knowledge base of the electrical industry," says Edgar Aponte, Platt Senior Vice President & General Manager. "We found we were more successful hiring people who had values, people that will be honest with you, and people that will tell you the truth: they want a career. And they have a passion for customer service. So we decided 15 years ago: 'let's hire people who have a passion for customer service, who want a career, that have a foundation of values.' But they didn't know a lot about the electrical industry. So we needed to teach them - and that's where the [online] University comes in." By shifting to this approach, Platt has proven that a distributor can attract young, eager talent with the values that match their organization, and grow them through on-site and online training programs. This is one of the reasons for the exponential and successful growth through the Western United States into more than 100 branch locations today.
3. Give Millennial Workers Experience and Skills through Job Training
This one is a no-brainer: those without work experience need to be given the opportunity to get the experience. While companies say they value soft skills, such as reliability, conscientiousness, judgment and relationship-building, they often look first — and sometimes only — at hard skills and measurable metrics. Those hard skills can be hard to come by, so that is where a training platform comes in. An online training platform will consistently deliver the same experience regardless of how many workers you want to train - can be utilized 24/7, every day of the year, no matter where the employee is in the world. It can be further tailored to the employee's job function and role, and training tracks can be built out for certain skillsets and career pathing. Once done, the training is replicable to ensure every employee receives the same experience with your company, and nothing gets lost from a missed lunch & learn, apprentice who was sick one day, or single person who holds up the entire ILT class with questions.
4. Retain Millennial Workers Through Conscious Investment in Them
Attrition in the workplace is also a concerning factor for employers. Over time, unless employees feel challenged, valued, and engaged with their jobs, they will leave for something better. One way to improve employee engagement on-the-job is by ensuring that an employee's SCARF needs are being met. Create mindfulness and a sense of mastery in your training programs to improve engagement levels. And utilize your online training platform to deploy employee surveys to measure engagement and job satisfaction - where you can also identify areas you could invest further in before losing a valuable employee. (Useful sample questions are available here.) In addition, 87% of Millennials say that opportunities for growth are important to them, so make sure that your workplace training has created concrete career paths for growth.
By shifting your training strategy to consciously address the needs and learning style of Millennials, you can engage them in your business and retain them for the long haul. As demographics shift and businesses grapple with the challenge of keeping knowledge from walking out the door, it's the only option that help shape their future and ensure survival in a world driven by technology, automation, and Millennial workers.