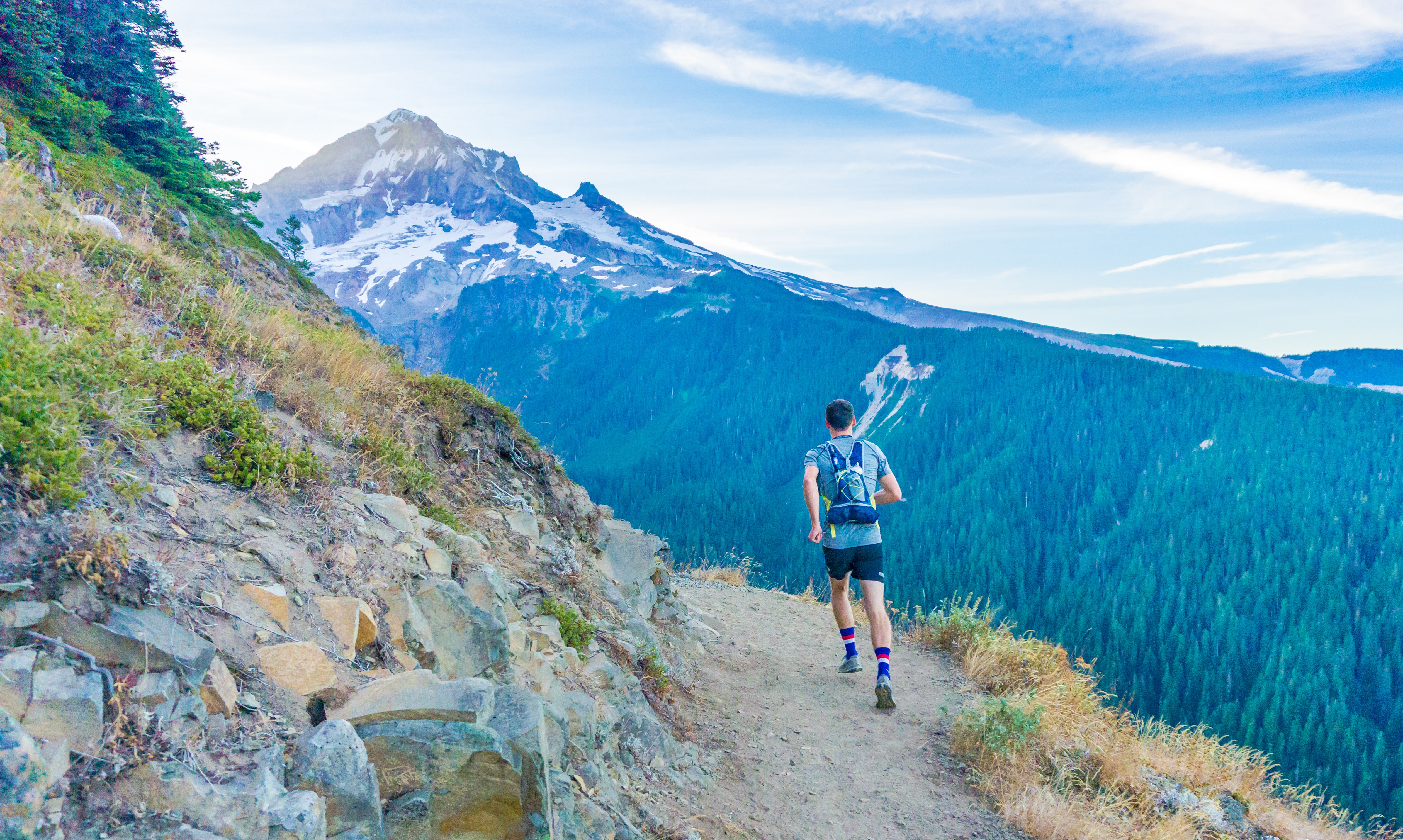 If you are new to training for running events like Hood-to-Coast, you may have noticed that some professional running plans contain different types of runs. Variety helps get you ready for the unexpected, improving your stamina as you prep. Keeping a diverse running plan may also assist with preventing muscle overuse or injury.
Not everyone knows what the different types of runs include, let alone how often to include those types in your prep. Let's look at some definitions and best practices for planning your diverse running training.
---
Base Run or Easy Run
This is the run you perform most often. Make this one a comfortable, sustainable pace. It should be shorter than your long run.
Long Run or Long, Slow Distance (LSD)
Long, slow runs are great for building endurance for a long event. Keep them slow and easy!


For example, a marathoner will run a pace two minutes slower per mile than their marathon pace.

This is the run performed once a week to build mileage training, not speed. As you build up your distance stamina, it's best not to add more than 10% each week.

Speedwork or Intervals
There are endless speed workouts and each one is meant to build up a different aspect of fitness. The way you structure intervals will determine the benefits.
For example, short, fast sessions doing 400m and repeating those sessions X amount of time will increase your speed and your running technique.
Longer, 1km reps will help build speed endurance so that you can hold your target race pace for longer in events. A running track is the best place for speed workouts, but a flat road works too.
Fartlek
The word 'Fartlek' is a Swedish term for speed play. It is a training method that blends continuous (endurance) training with interval (speed) training.
These runs are a fun way to add some speed without the stress of time and pace. It's super simple—just enter a speed in either a structured or unstructured way, whichever you prefer.
For example, continuously run until you get to a stop sign or some other marker. Speed up for a few blocks then return to continuous running.
Fartlek runs are great for someone who is new to speedwork. It's also good when there is more difficult terrain that makes speedwork difficult. If you enjoy the idea of adding a Fartlek into your weekly runs, use a sports watch and try track running.

---
A small change in pace could lead to a big fitness increase. It also makes running more fun!

Did you miss the plan that helps you get on your feet and running? Go here to review a training plan full of guidance and insider running tips.

---
Janet Rosenthal, Director of Sales and Customer Success at BlueVolt, is a seasoned runner who has completed hundreds of marathons, over 100 ultras, has finished the Boston Marathon several times, and she has participated in Hood-to-Coast before. She is also an experienced running coach and a Level I USATF distance coach.
Visit these links to LEARN MORE about Hood-to-Coast 2021.