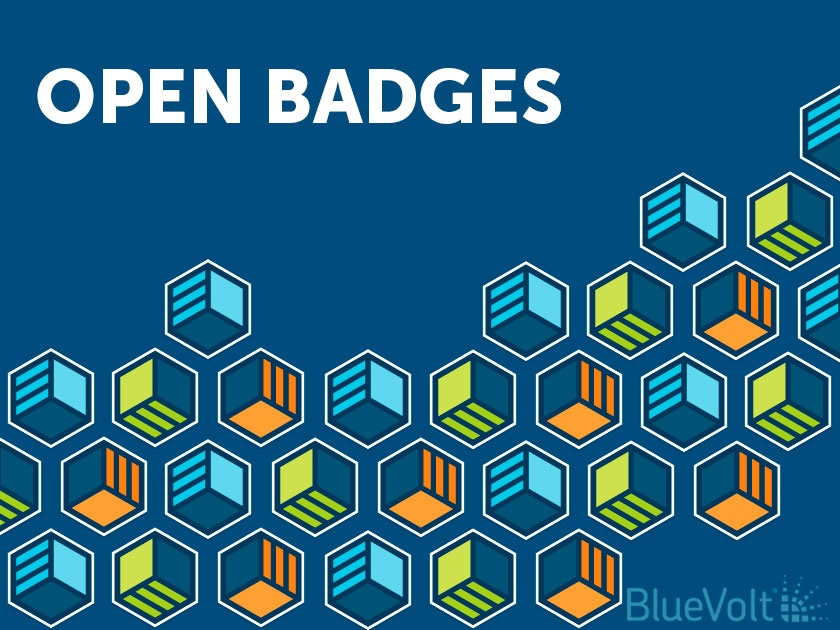 There's no doubt about the fact that learning management systems are improving worldwide business operations in leaps and bounds. Each day, users from around the globe are accessing a wealth of information and becoming increasingly efficient and knowledgeable about their work. And now there is a way for learners to show off their knowledge. Digital badges are the latest tool for certifying eLearning users in specific areas of expertise and recognizing these individuals' accomplishments. Taking advantage of digital badges is a simple, effective and affordable means of motivating your team while getting the most out of your LMS.
What is digital badging?
A digital badge is a virtual token of achievement displayed as an icon or a logo on a webpage, social network, ePortfolio or other online venue. Various institutions of higher learning, for- and not-for- profit organizations award these badges to signify accomplishments. The issuer of the badge enjoys complete control over the types of badges awarded and what these represent. Some businesses recognize learners for completing a course, mastering a particular skill or even completing a major project. In order to ensure that badges are properly issued, the LMS uses parameters to verify that users meet program specifications and outcomes before getting their badges. A badge is not only a symbol of achievement, but it also contains important metadata including the issuer's name, a link to the criteria for earning the badge, the issue date, and the expiration date (where applicable). Badging is an extremely affordable means of recognizing learners.
Digital badging offers control and promotes ownership
As mentioned previously, badge issuers maintain full control over the various achievements that digital badges recognize. You and you alone direct the specific learning milestones that you wish to recognize, thus nudging learners down the path of your unique business learning objectives. This encourages mastery of the skills most relevant to your operations and ensures that users absorb the most important points of the training.
In many instances, learners feel that the learning objectives have little to do with them on a personal level. They are simply taking a course in order to satisfy an employer's demands. The digital badge brings a sense of personal ownership to the program. Now, instead of simply making his or her employer happy, the learner is taking active measures to earn a badge to display. Being recognized in this manner makes the user feel as though he or she has really achieved something. This provides the motivation to keep moving forward with the education and training process. Because digital badges sometimes come with certification expiration dates, learners will also be reminded to update their certifications and maintain their badges.
Portability and third-party endorsement
Digital badges offer a way to examine learner achievements from a multidimensional, meta-driven perspective. They make it easy to mark progress that otherwise goes unacknowledged.
BlueVolt conforms to Mozilla's Open Badges standard and technical specification to provide a centralized method of validation for the competencies behind each badge. Learners have access to Mozilla's digital "backpack" where they can collect, categorize and display all of their badges, no matter where or how they were earned.
"Many companies are recognizing the tremendous value of adopting a competency-driven approach to workforce skills development. Badges smooth that transition," says Anne Derryberry, noted expert in badges and workplace learning, and founding member of the Badge Alliance. "With the addition of the badging module to the core functionality of the BlueVolt LMS platform, BlueVolt is empowering its customers to leap ahead of their competition and establish themselves as leaders in workforce development in their industries."
Badge issuers can invite third-parties to endorse their badges, and to include those endorsements in the data associated with a badge. Endorsers evaluate the competencies represented by a badge, the evidence of competence that the learner needed to receive the badge, the method of assessment, the learning activities supporting the badge, and the issuing organization. These endorsements indicate to customers, employers and peers the value of a badge and the context within which that value is recognized.
This simple yet highly effective tool provides the motivation that your users need to move forward with their learning accomplishments while simultaneously offering a plethora of benefits to your company. After all, seeing is believing.