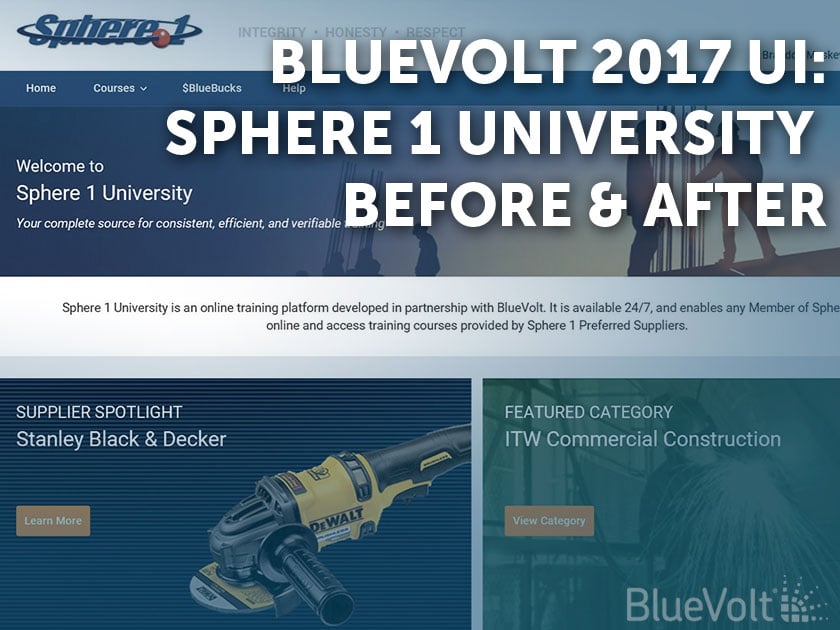 The BlueVolt 2017 UI provides our customers with the ability to easily design their online university pages, drive engagement, and provide a better experience for their learners. Sphere 1, a national cooperative of tool, fastener, and concrete accessory distributors, has been a customer for many years. Though they already have engaging distributor members with learning on Sphere 1 University [powered by BlueVolt], they wanted to take their online university design to the next level and take full advantage of the new features offered in the BlueVolt 2017 UI.
BlueVolt UX Lead Wayne Fidler explains: "Sphere 1 first and foremost wanted to add visual richness to their LMS, to help promote learner engagement. They felt the UI hadn't changed in a long time, and the content and visual design were stale.
"They were also looking for a way to feature suppliers, categories, and other content without the need for support from a web developer. The new block UI options give them full control to create rotating banners with a variety of themes. They have committed to keeping their homepage fresh by changing this featured content monthly. In our previous UI, this was time-consuming AND generally required an HTML developer to build their banners and promotions. With BlueVolt's new Banner Block and Feature Pod content blocks, they no longer need to engage a designer or developer to create rich, responsive layouts. And with the new block layout architecture, they've moved from a static, vertical page design to a highly dynamic and configurable grid layout.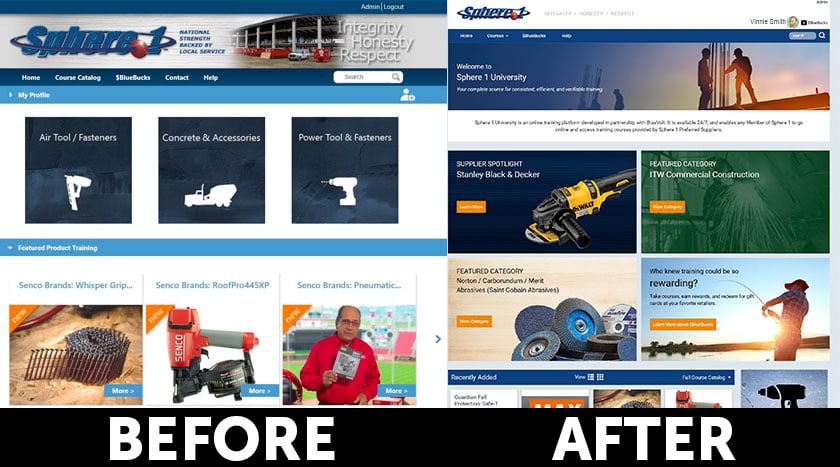 "Finally, Sphere 1 wanted to display the most recently added courseware to their system, using a tool that runs on autopilot (without the need to manually update). BlueVolt's Recently Added block allows them to select a date range and a number of courses to include. This block can be added to the homepage, OR to a category page where it will restrict the list to courses assigned to that category.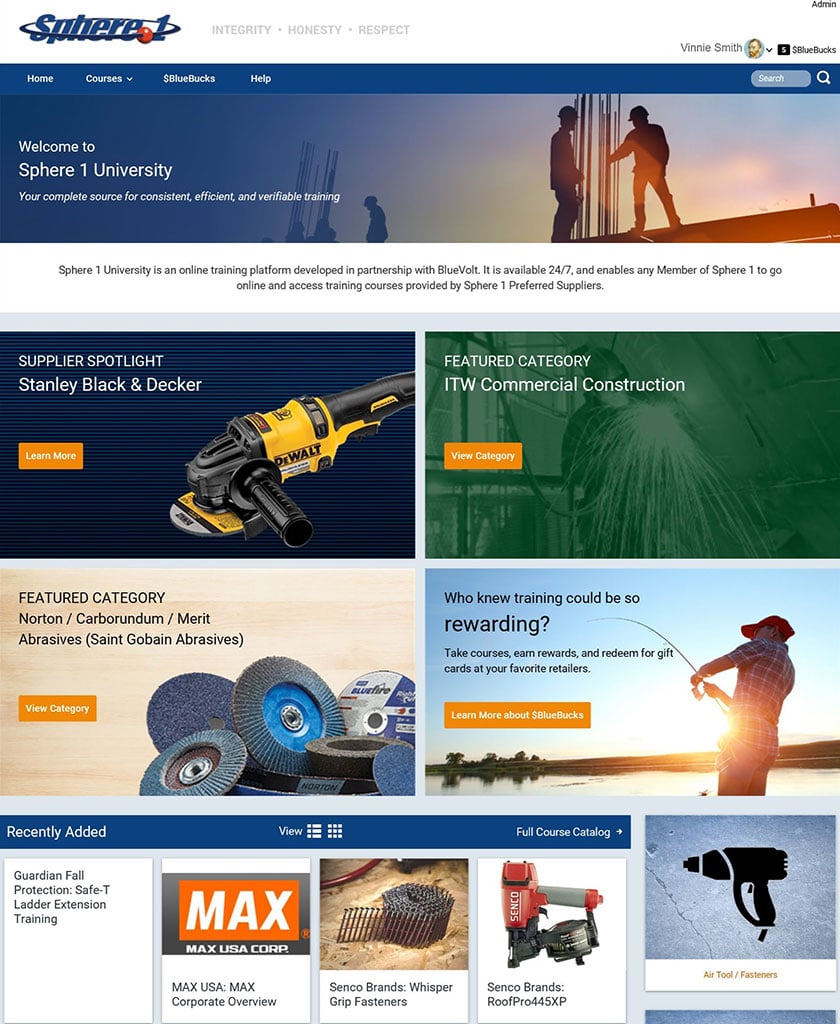 Thanks to the versatility of the BlueVolt LMS 2017 UI Sphere 1 was able to provide a streamlined learner experience and easier administration for their training team. Improvements like these allow a business to manage learner engagement at scale - and grow their learners' knowledge in a measured, replicable way.