The biggest training obstacle is not making eLearning content. It's getting learners to participate.

For organizations trying to change their culture and embrace learning, getting everyone on board proves a daily struggle. Mandatory training helps disseminate business-critical knowledge, but it doesn't encourage a growth mindset company.

Many companies have gravitated toward incentivized learning, such as BlueVolt's $BlueBucks program. These programs use rewards and gamification to motivate team members.

But what are the best practices for these incentives?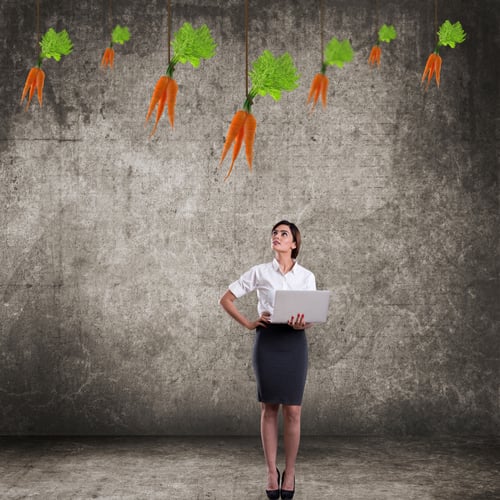 At BlueVolt, our manufacturer partners create their branded product training courses and share those courses within our LMS platform. Manufacturers want to boost enrollments, so they use $BlueBucks to encourage distributors, buying groups, associations, and contractors to enroll and complete courses.

These suppliers know that investing in incentive programs can pay back several dividends, which we will discuss in a later blog. What they don't know are the answers to the following questions:
Do incentives encourage enrollments?
Do incentives contribute to course completion rates?
How many incentives to offer for each course?
---


How Incentives Impact eLearning Enrollment Rates
In a recent report conducted by BlueVolt, the Insights Report 2020, we reviewed data from our product training and soft skills LMS network. Each enterprise-level customer has their own part of the network, which we typically refer to as a University.

We combed through 5 million course enrollments throughout the year, and the data soon revealed a consistent trend. Courses with incentives had consistently higher enrollment rates compared to those without $BlueBucks.

Note that not all businesses choose to participate in our incentive program. Additionally, some rules and regulations may limit incentive participation. Before joining any incentive program, we always encourage our customers to verify their legal obligations.


Connections between Incentives and Course Completion Rates
If incentives motivate learners to enroll in courses, do they also encourage learners to complete courses? For the $BlueBucks incentive program, learners can only claim the rewards if they finish a certain percentage of the course. That said, simply offering that incentive does not guarantee course completion.

For example, data from 2020 showed that courses offering one $BlueBuck had an average completion rate of 31.41%. Some might dismiss this metric as not enough of a payoff for the learner. Nevertheless, courses that offered a much higher reward of seven $BlueBucks only had an average completion rate of 35.3%.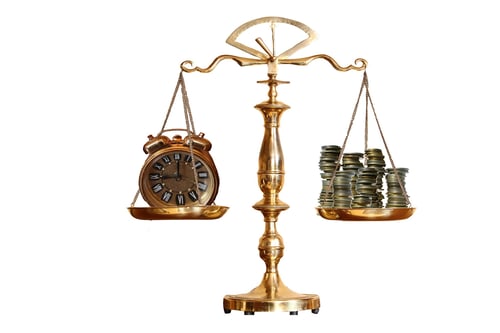 The connection between the time invested in the course and the payoff seems to contribute to a higher course completion rate. Our research shows that courses offering between 2-4 $BlueBucks had an average completion rate of 83.34%.


Offering the Right Number of Incentives to Motivate Learners
When it comes to offering rewards, people assume that more rewards equal better results. Such is not always the case for incentivized learning.

For one thing, investing in incentive programs costs money, and while manufacturers want people to complete their courses, offering a higher reward diminishes the return on investment. Nevertheless, offering too low of an incentive makes the product training course seem unimportant.

For determining the best number of incentives to offer, take the Goldilocks approach. Not too much, not too little, but just the right amount.

Data showed that the courses with the highest average completion rate of 99.5% offered three $BlueBucks. Courses that offered either two or four $BlueBucks had average completion rates of around 75%. Offering more than four $BlueBucks showed a drop in completion rates by 25 to 40%.
---
Want More Data about Training Trends from 2020?
BlueVolt customers will be receiving their copy of the BlueVolt Insights Report shortly. Those who do not receive a copy should reach out to their Customer Success Manager.

Even if you're not a customer, you can still access this report, filled with information about incentive best practices, training ROI, course aging factors, and how product training affects sales. Click the button below to download your complimentary copy of the report today.