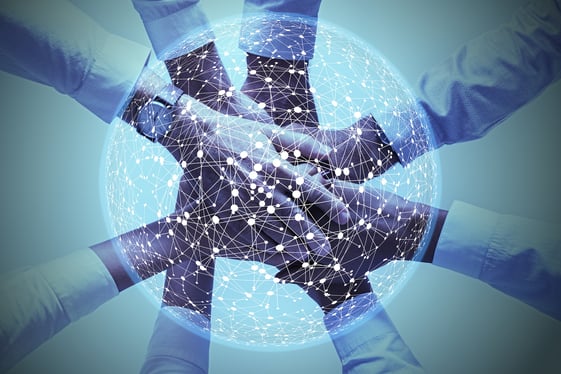 Data drives our business decisions, but you're missing out on opportunities if you can't organize or dig into your data.

In 2020, BlueVolt realized that we needed to upgrade our capabilities. We were not providing ourselves or our customers with the necessary robust analytics for implementing business intelligence strategies.

That's why we sought out a partnership with Logi Analytics to offer customers the right tools at scale and in a feasible timeframe. Thanks to their software, we were able to launch the BlueVolt Embedded Analytics Suite.

With these new capabilities, we have analyzed customer data to find critical trends and use cases, including:
Cross-referencing course enrollments and course completions
Showing relationships between course completions and sales growth
Identifying new revenue opportunities
To review our findings and to read the entire story of our partnership, download the case study Logi Analytics just published by going here.


---
Looking to Learn More about Business Intelligence and Analytics?
Not everyone comes into analytics and business intelligence with the same background. To help bridge the gap between data novices and data experts, check out these helpful articles:

How to Build Strong Business Intelligence Dashboards

Sales Enablement: Symptomatic Metrics vs. Your Data Story

6 Best Practices for Using Data to Drive Business Decisions

What Are Analytics and Business Intelligence?

Top 5 Ways to Leverage Business Intelligence


---
Want to Watch a Live Presentation on Making Data-Driven Decisions?

In the upcoming Virtual LEAP Ahead 2021 conference on June 15, Brett Hansen, CMO of Logi Analytics, and Gaven Singh, Vice President of BlueVolt, will deliver a presentation about the power of business intelligence and how data drives decisions.

Together, Hansen and Singh will offer an in-depth look at the impact of data. Their presentation will showcase how data applies to manufacturers and distributors. Singh will also highlight how BlueVolt's embedded analytics tools, powered by Logi Analytics, provide customers with robust capabilities for obtaining the whole data story.

To attend this presentation at LEAP, REGISTER NOW and use promo code LEAPGUEST for a special enrollment rate.