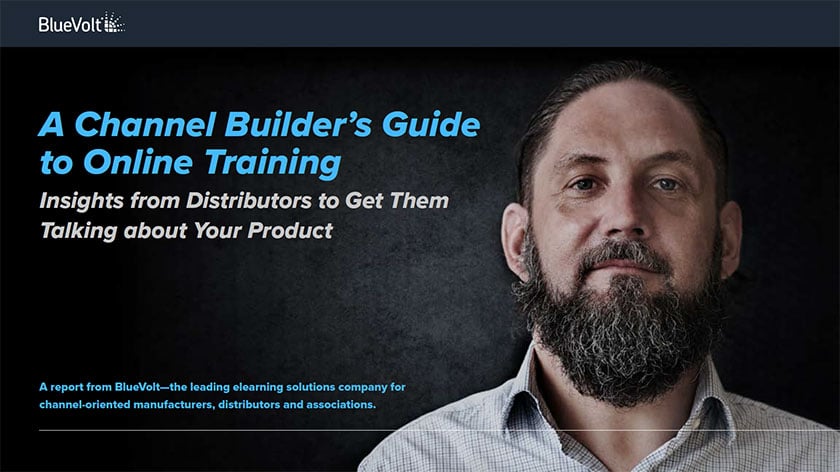 Every manufacturer out there wants to know the same thing: how do we get our channel partners to take our training? And how will they remember what they've learned - and use it - when selling our products to customers?
As the leading elearning solutions company for channel-oriented organizations, we've done a survey of over 1200 Distributor employees to uncover those answers.
---
What is a channel-oriented organization?
It is a B2B company who goes-to-market through a sales channel. They rely on resellers, wholesalers, or distributors to sell to their target market. For many businesses selling through a channel creates unique challenges. Resellers and distributors often stock a variety of products and brands, and companies vie for mindshare and visibility in-store and at the sales counter. With thousands of products available at a distributor, the end consumer has to rely on the expert employees who can recommend product that solves the customer's problems. Yet since these are employees at a distributor or reseller, the product manufacturer has no control over their expertise - and often no visibility into how their products and brands are represented at their distributor partners. Many brands want to improve their relationship with their channel partners. This in turn improves their channels' familiarity with their brand and products. This boosts sales and brand advocacy.
---
Download your free insights-driven guide from this extensive survey, with recommendations how to give your channel partners exactly what they need: