Thank You, BVCAB Members, for Your Participation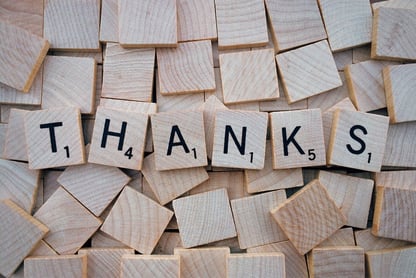 We wanted to express our gratitude to every partner currently participating in our BVCAB meetings, emails, and message boards.

Your devotion to the BlueVolt platform and your willingness to help us continuously improve our solution shows the true power of partner relationships.

Our most recent BVCAB meeting provided amazing insights into how our customers use and plan to use the platform. Again, thank you for taking the time to give us this priceless feedback.

We want to especially thank those who were able to attend this last BVCAB meeting, including:
Rebecca Hadley-Catter, Cooper Lighting, Manufacturer
Annette Paysinger, Grundfos Pumps Corp, Manufacturer
Gary Ewer, Platt/Rexel, Distributor
David Quatela, Siemens, Manufacturer
Katherine Washington, Sphere1, Buying Group
Matt Kelley, Summit Electric, Distributor
Adrienne Bootsman, USNR, Manufacturer
Noelle Eugster, USNR, Manufacturer
What is the BVCAB?
We value relationships with our partners, as their feedback is critical to everyone's success. This is why we developed the BlueVolt Customer Advisory Board (BVCAB).

The BVCAB meets regularly, and it includes a wide range of customer partners. During these meetings, partners bring up recommendations and questions about the BlueVolt platform and features.

These valuable conversations provide the BlueVolt Product Team with actionable items to prioritize as we continue to improve the customer experience.


Want to Join the Customer Advisory Board?
We are trying to keep the board balanced with members from each of our key customer groups, including manufacturers, distributors, buying groups, associations, retailers, and contractors. We also want to limit the board's size, so we can respect everyone's time and make sure we listen to all attendees.

If you are interested in joining the BVCAB, we recommend reaching out to your Customer Success Manager first. They can let you know if there are any openings available. You can also email the Product Team directly: product@bluevolt.com