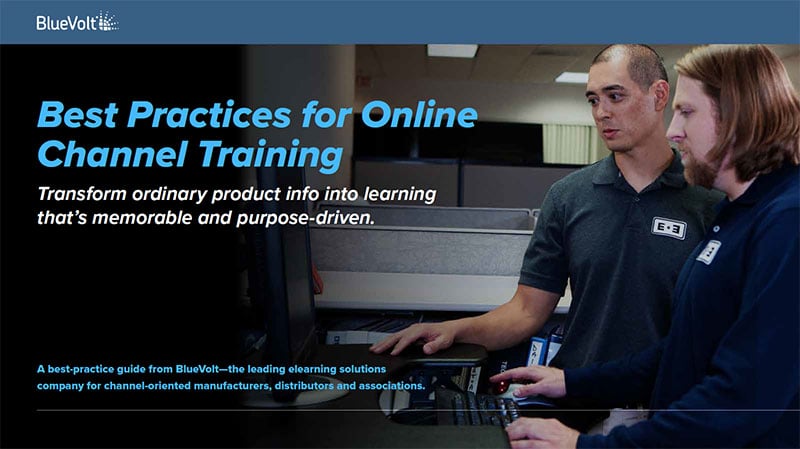 Do you want greater mindshare from your channel partners?
We've compiled best practices from high performing manufacturers who use online channel training to increase sales. Learn the importance of:
Defining your audience
Connecting business objectives with learning objectives
Tailoring course content to the highlight what differentiates your products
Ensuring your courses help learners retain what they've learned
Measuring results
and more...
Educate your channel. Increase your mindshare. Grow your business.