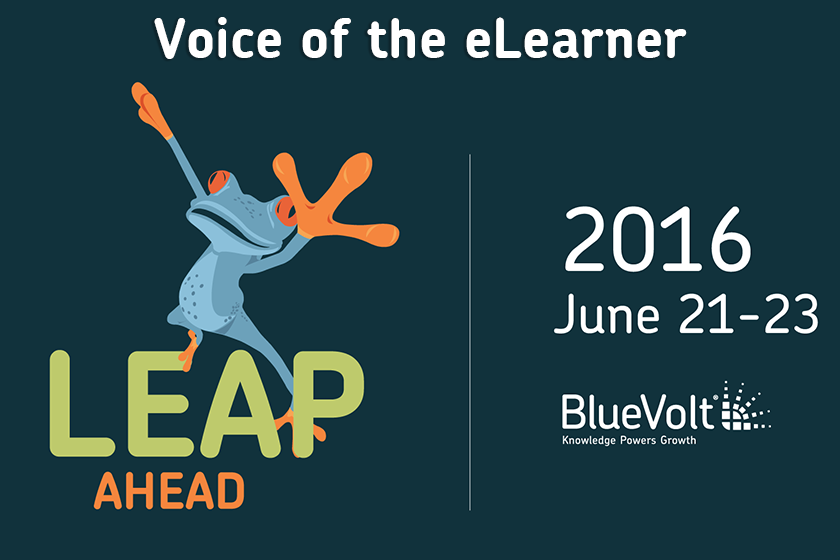 It's that time again: time to accelerate your eLearning programs to use them to their fullest.
Our 5th annual LEAP Ahead Conference is now open for registration and is set to be our biggest, most action-packed LEAP yet!
What is LEAP Ahead?
L.E.A.P. = LEARN. EDUCATE. ACCELERATE. PROFIT.
LEAP Ahead is an eLearning conference led by industry experts on content development and training program management, hosted in Portland, Oregon, to further our mission of knowledge powering growth.
If you have a stake in turning learning into a strategic asset for your organization, if you have questions surrounding the value of training programs, how to structure, how to implement, how to measure ROI - LEAP Ahead is for you. With a hands-on training day for current BlueVolt LMS customers and 2 subsequent days full of sessions, talks, and workshops conducted by industry eLearning leaders, when you attend you will accelerate your learning programs and impact your bottom line.
Training, Q&A, keynotes, breakout sessions, eLearning insights, content creation, use cases, course syndication, instructional design...we'll cover it all, and partner with you to take your eLearning to the next level.
DETAILS
June 21-23, 2016, Hotel Monaco, 506 SW Washington St, Portland, OR. (downtown Portland) Ph: 888.207.2201
HOW MUCH DOES A TICKET COST?
Buy your ticket now for $100 Off: $495 for Early Bird Special until April 15, 11:30PM PDT.
$595 for full price (after April 15).
Ticket price includes: Keynotes with Industry Leaders, 2 days of Sessions, User Groups Focus Day, Breakfasts & Lunches, Evening Activities, Networking Opportunities.
Ready to take your eLearning to the next level?
REGISTER NOW AND SAVE!
More information about LEAP Ahead, including speakers, agenda, and hotel is here.