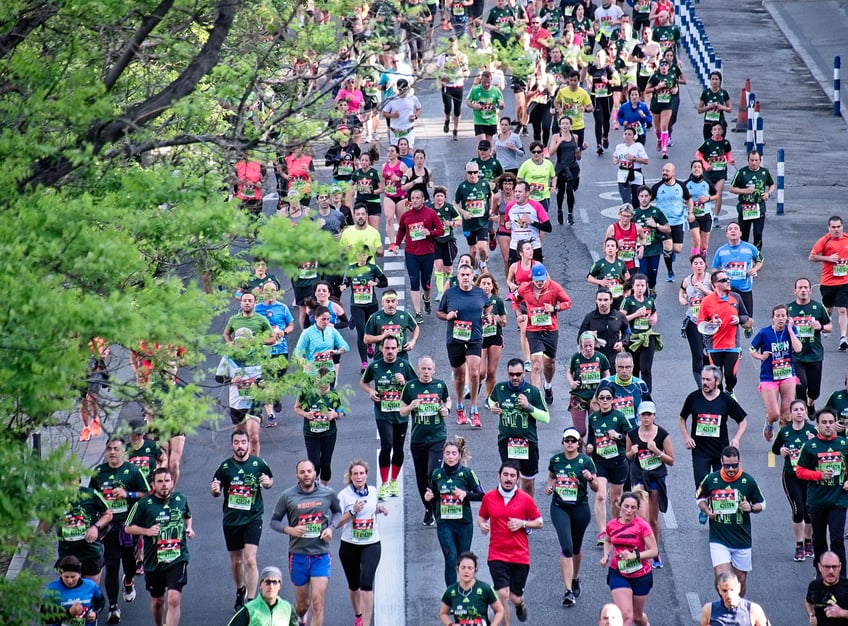 Now that you are committed to a summer running or walking program, it's time to think about shoes. Finding a great fitting shoe can help you run more comfortably and reduce repetitive motion injuries. Before you pick out your perfect shoe, here are a few tips:
You may have to size up from your normal sneaker size. You need a little extra room to avoid black toenails and blisters.

Ideally, you will shop at a specialty running store.
At the store, they will do a gait analysis. This will involve a store employee watching you run or walk, and then recommending a pair of shoes.

Make sure you walk around or try the shoes on the store's treadmill, to get a good feel for them. Are they comfortable? They should not be too tight or pinch your toes.
---
What is Pronation?

It's important to find out how your foot strikes the ground. This is called pronation and will determine what type of shoes you need.

Three Types of Pronation
Normal Pronation: The outside of the heel makes contact with the ground, the foot rolls inward, and comes in complete contact with the ground. This runner needs a neutral shoe.
Underpronation (supination): The outside of the heel will still make initial contact with the ground but the inward movement is less, and the step is on the outside edge of the foot. The outer part of your shoes will be most worn down. This type of runner needs cushioned shoes.
Overpronation: If your foot rolls inward more than 15%, then your ankle has trouble stabilizing your body. Typically this means flatter feet and lower arches. This type of runner needs stability running shoes.

What if you don't live near a running store?
There is a test you can do at home.
1. Dip your foot in some water.
2. With your wet foot, step on a piece of paper or cardboard.


The imprint of the water will show a very narrow foot arch if you are an underpronater.
If it shows a large percentage of the entire foot, you most likely have flat feet and are an overpronater.
You can now order shoes online by searching for the type of shoes indicated. Make sure that the site you order from has a trial period, so you can try them on a treadmill or walking around the house, and return them if they are not comfortable.
---
FINAL TIP: Replace your shoes every 500 miles or sooner. If you are following a training plan, mark the date that you bought them.

Happy running!

P.S. Did you miss the plan I released to help you get on your feet and running? No problem! Go here to review a training plan full of guidance and insider running tips.
---
Janet Rosenthal, Director of Sales and Customer Success at BlueVolt, is a seasoned runner who has completed hundreds of marathons, over 100 ultras, has finished the Boston Marathon several times, and she has participated in Hood-to-Coast before. She is also an experienced running coach and a Level I USATF distance coach.
Visit these links to LEARN MORE about Hood-to-Coast 2021.