Chance: Improve Customer Satisfaction and Retention
Highlights
Greater reach
Reduced travel costs
Ability to offer a wider variety of sales and training content
Improved customer satisfaction and retention
Improved product launches
Improved adoption rate of new products
Manufacturer Profile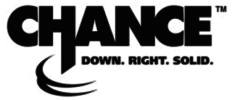 Chance, a division of Hubbell Power Systems and a subsidiary of Hubbell Incorporated, was founded in 1907 when Albert Bishop Chance developed the world's first practical earth anchor. The invention of the anchor served as the catalyst that propelled Chance into its prominent role as a supplier of a wide variety of transmission and distribution products to the electric power industry.
Today, Chance manufactures electric utility transmission and distribution products, as well as products for the telecommunication, construction, pipeline and consumer markets. Chance's reputation for high quality products and performance establishes Chance as a leader in the industry. Their helical piles are used worldwide to secure residential and commercial buildings, tower foundations, heavy equipment foundations and many other deep foundation applications.
Challenge
Meeting and exceeding corporate standards and goals while reducing administrative time and expense is a priority for global manufacturing companies. Yet many manufacturers are still resistant to training, which they regard as necessary only when they introduce new products or regulations.
Chance recognized that it needed to overhaul the training and certification program for their worldwide network of installers, as well as dealers, contractors, and distributors. Their engineers, who use anchors to stabilize and prevent erosion, also respond to sink holes, landslides and earthquakes. They require the highest levels of professionalism and workmanship. Chance recognized that constant training of employees is a vital component in fulfilling their 30-year product guarantee, and the organization has mandated that their contractors be up to date on the latest product improvements, safety practices and installation techniques.
Until recently, onsite classroom training for 500 to 600 people per year had been the norm for the Chance certification process. It required spending thousands of dollars on travel expenses for engineers, sales representatives, contractors and their base of dealers around the country. Their large network of distributors helped arrange the logistics and it was major expense for them, both in lost time at the job site and lost revenue. The training process was a big hurdle for all involved.
Solution
Companies seeking improved outcomes usually have one or more "champions for change" within their organizations. In this case, Chance had strong support from the executives, as well as the engineering, sales and marketing teams, all of whom felt it was necessary to ensure that they have the best and most qualified installers in the foundation business supported by a team of well-trained professionals.
A decision was made to consolidate training initiatives on a scalable web-based platform in order to assemble and deliver learning content rapidly, efficiently and cost effectively. Chance implemented a learning management system (LMS) from BlueVolt to handle all aspects of the learning process, from administration to documentation, tracking and reporting. The training program was designed to include a combination of online "classroom" training and modified hands-on training.
The BlueVolt LMS has a proven record of developing and delivering solutions to manufacturers that educate and motivate teams to perform at a higher level. Manufacturers also rely on the BlueVolt LMS to train distributors on products via a centralized, easy-to-use online platform. To be a Certified Installer of Chance Helical today, you must pass a training course that contains nine separate online modules on topics such as product ratings, safety, soil testing, home inspection and foundation repair best practices.
In addition, Chance requires that each Certified Installer is approved by their network of distributors that manage and supply Chance/Hubbell equipment to their network. Similar requirements now apply to installers of products of Atlas, another Hubbell brand.
Results
Eric Fallon, Business Development Manager at Hubbell Power Systems, believes the company has seen a strong ROI with their BlueVolt online university. "We know that we were spending thousands on physical training, which was a logistical challenge in addition to being expensive. The previous training program required a full day of class and then a test. It was a large group atmosphere, but it wasn't conducive to different learning styles and schedules. What we really like now is how individualized the program is now. The University encourages everyone to be more accountable. It's been a good change."
Currently Chance has more than 1,250 users, registered from all over the world, who are learning the installation processes. Fallon notes, "Distributors like it, it's less time away from the office. They understand why we made the switch. In fact, they encouraged the switch for their own business goals." The certification and training of the dealer network is just as important to Chance as the product they supply. The combination of the online "classroom" training along with a new hands-on training process is necessary to ensure they have the best and most qualified installers in the foundation business.
"The University encourages everyone to be more accountable. It's been a good change."
-Eric Fallon, Hubbell Power Systems