Doing Nothing: The Sales Impact of Inaction
by Steve Bilow, on Aug 8, 2018 10:39:21 AM
As a growing and savvy manufacturer, you need to differentiate your brand, continually increase channel sales, extend your reach, and optimize the productivity of your distributor network. You know you have competitors and you know that sales people are out there selling what they know and trust.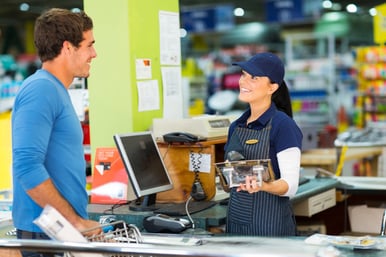 Therefore, educating your distributors is the only clear path to brand loyalty at the sales counter. Sales growth depends on your distributor's ability to accurately and enthusiastically represent your products. They are on the front lines explaining why your product is a better fit than a competitor's. Your revenue growth relies on empowering your channel, creating pull through, and selling more. Product training can't wait. Inaction puts you on the path to stagnation, or worse.
Specialized e-learning solutions enable your business to build a sustained competitive advantage. A specialized e-learning solution is cost effective because you can seamlessly educate both internal and external audiences. This creates tangible sales efficiency gains and gives you control over the quality of disseminated knowledge. Evidence that specialized e-learning solutions work is that nearly 71% of distributor sales associates view online learning as their preferred education method. An e-learning solution is, thus, a critical enabler of your go-to-market strategy. A specialized e-learning solution is just a piece of a comprehensive approach; only you can determine the balance between delivery methods. Regardless of your ultimate training strategy, in the short-term you can't delay. The highest cost decision is no decision. No matter how you create the vital learning culture essential to sales success doing nothing will stop your progress in its tracks.
Deploying effective content for targeted consumption has a visibly strong ROI. But, getting started sometimes seems overwhelming. It need not be. Today's e-learning solutions are typically hosted "off-premises", or "in the cloud" as Software as a Service (SaaS) platforms. This means that with nominal work on your part, they scale. SaaS e-learning solutions allow you to start small and to grow over time. A small implementation with simple but high value content is a common way to test the waters with immediate positive effect on business outcomes. It's not about quantity, it's about sales associates who know and trust your brand. It's also about extending your reach as far as possible, as cost-effectively as possible. High velocity business results need not be painful. Much more painful is the brand advocacy lost through inaction. If e-learning seems overwhelming, then start small. Simplicity outperforms hesitancy, any day.
The detrimental business impacts of delaying effective education for your distributor's sales associates include:
Lower new product sales, lower deal values, increased discounting,
Higher turnover among sales associates
Longer sales cycles, fewer repeat sales, lower margins, and more calls per sale.
When distributors spend time searching for information in emails, binders, and catalogs – blindly hoping to get it right - they can't quickly move on to new opportunities. If they already know and trust a competitor, then you have lost the chance to differentiate your brand and you've lost sales. Sales associates won't spend time being frustrated with your product; they'll sell someone else's. Channel efficiency and knowledge of your product is vital for productive revenue growth. Relying on the status quo and hoping that your channels will learn on their own eliminates your control. That is not a path to growth. Distributors must simply know when and how to sell your products to trust your company and products!
If the status quo prevails and you do nothing, your channel will be unprepared. They will sell something else. Every day you stagnate is a day of lost revenue. Business growth can't wait. Your biggest risk is the risk of doing nothing.
Henry Ford once said, "If you always do what you've always done, you'll always get what you've always got." That's no longer quite true. In today's dynamic world, inaction doesn't get "what you've always got" unless your market is static; which it's not. These days change is continuous. Doing nothing in an ever-changing business landscape is a path to decreasing revenue. You can't grow by being passive. When you choose to "do nothing" you have really decided to "do something." You have chosen complacency.
Passivity is easy. There's no personal risk and life seems tranquil. Inaction doesn't look expensive and you needn't worry about being wrong. But doing nothing is not a strategy. Your competitors are always doing something. If they are innovating, adapting, and educating then they are the ones whose products will be sold.
Whatever you choose to do, choose something.